To The Pyramids
Port Said
Port Said is a port town that has long flourished as a hub on the Mediterranean side of the Suez Canal. Its main attractions are the Three Great Pyramids of Giza and the Sphinx. The city is also a great place to experience traditional Arabic culture.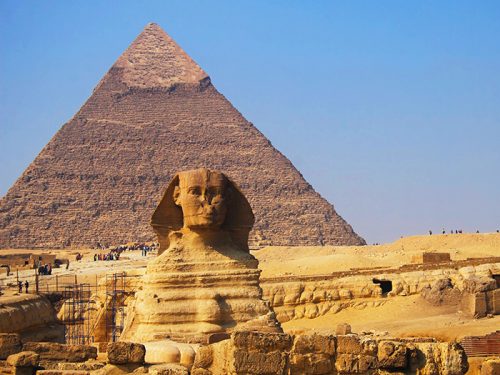 An Eternal History
The ruins of the Egyptian civilization, which trace 5,000 years of history, are on a scale far beyond our imagination. The Three Great Pyramids of Giza, one of the Seven Wonders of the World, are truly impressive along with the Sphinx sitting beside them. The Archaeological Museum, which boasts the world's largest collection of Egyptian history, including the golden mask of King Tutankhamen, is also a must-see. A cruise on the Nile River on a Faroukha, a sailing boat, is a great way to experience the benefits of the great river that nurtured Egyptian civilization.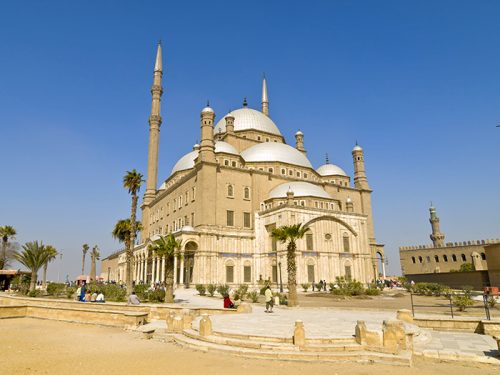 The City of A Thousand Minarets
In Egypt, where many Muslims live, there are many houses of worship and mosques throughout the cities. One of the most prominent is the Muhammad Ali Mosque in Cairo. The huge dome and minaret create a majestic atmosphere, and once inside, you will find a beautiful space decorated with chandelier lights and geometric patterns. Egypt is a place where vibrant bazaars and bustling streets coexist with serene spaces for prayer. The Egyptian food culture, which has developed over the course of its long history, is also something to savor. We hope you will fully enjoy the Arab culture of Egypt.
PHOTO:PEACEBOAT, Isogai Miki