A Port City with a Million Dollar Night View
Hong Kong
This special administrative region, a former British colony located in China's southeast, is a world-class financial center with a forest of skyscrapers. Its neon-lit night view is known as a million-dollar nightscape.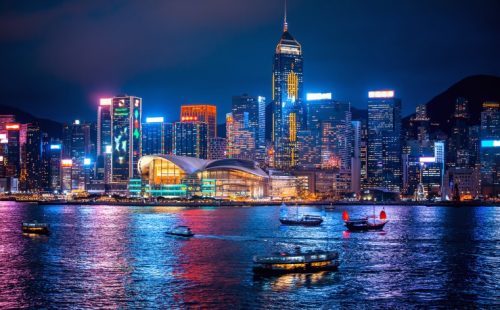 A Bustling and Charismatic City
Hong Kong has gone through a turbulent modern period. A stroll through the city reveals a rich variety of its faces, from classic English-style buildings to modern skyscrapers, Chinese-style temples, and bustling markets. Repulse Bay, the setting of the film "Love is a Many-Splendored Thing," the Avenue of Stars, with its handprints and statues of Hong Kong movie stars, and Stanley Market, where you can find souvenirs unique to Hong Kong, are must-visit spots. Hong Kong is also famous for its night view. The view of the harbor from Victoria Peak, which rises 550 meters above sea level, is one of the three most beautiful night views in the world.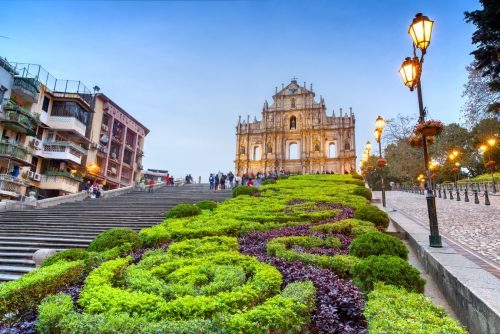 A City where the West Meets the East
Macau was ruled by Portugal from the end of the 19th century and returned to China in 1999. It is the oldest colony of a European country on the Chinese mainland, and you can encounter many remains from the colonial period. The Old Town is registered as a World Heritage Site and offers a unique blend of Eastern and Western cultures. Macau is also a city of gastronomy, famous for its "Macanese cuisine," created by the descendants of the Portuguese. Enjoy the deep and exquisite gourmet cuisine brought about by the Age of Discovery, which fuses the culinary cultures of the East and the West.
PHOTO:PEACEBOAT, shutterstock.com