Meet the Multi-Ethnic Nation
Singapore
Singapore means "city of lions (Singapura)" in Sanskrit. There is a concentration of attractive tourist destinations where modern cityscape and multiculturalism coexist.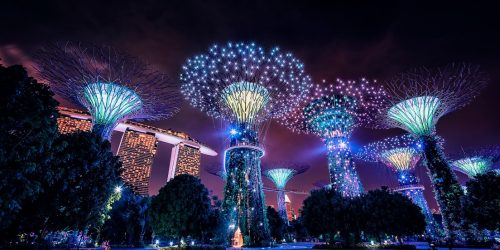 A Futuristic City
Singapore is a small country, about the size of Tokyo's 23 wards. However, it is a major tourist destination with many attractions such as the landmark Merlion, the world's first nighttime zoo "Night Safari," and the Marina Bay Sands hotel. In the center of the city, there is a futuristic landscape of skyscrapers, which has been known as the leading city city in Southeast Asia. The city's newest tourist attraction, Gardens by the Bay, features a towering "supertrees" that resemble a giant tropical rainforest tree. Enjoy this beautiful fusion of the near future and nature.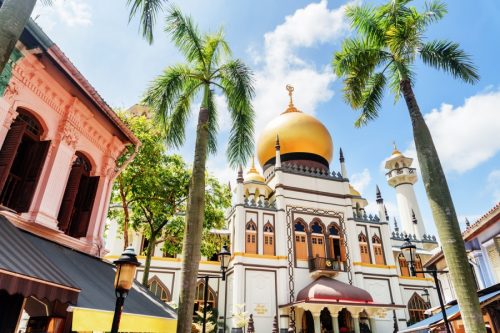 Encounter Varous Landscapes
Singapore may be small in area, but its streets offer a glimpse of diverse cultures. Chinatown, Little India, Arab Street, etc., each has a completely different atmosphere, allowing visitors to enjoy the exoticism that is typical of Singapore as a multi-ethnic country. Singapore is a city where a wide variety of races and cultures exist in a single city, and their successful fusion has nurtured a vibrant and unique culture. Visitors can also look forward to gourmet delights such as colorful tropical fruits and popular local foods.
PHOTO:PEACEBOAT, Okuhira Keita, AdobeStock, shutterstock.com