A Town Built over the Ruins of an Ancient Roman Palace
Split
Split is Croatia's second-largest city and the largest port city on the Adriatic coast. Its unique old town, built on the ruins of a Roman emperor's palace, is a registered World Heritage site.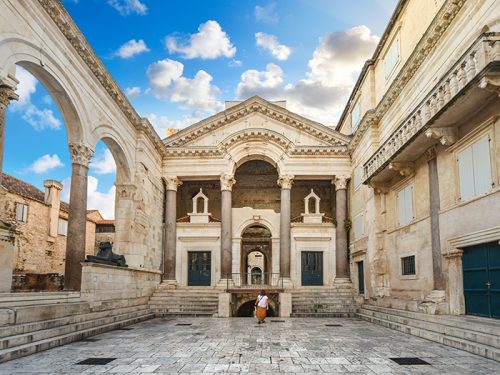 A Town with the Atmosphere of Ancient Rome
The origins of the city of Split can be traced back to the time of the Roman Emperor Diocletian in the late 3rd and early 4th centuries. Diocletian built a palace for his retirement, and after his death, it was transformed into a city where citizens lived. After that, it has been repeatedly enlarged and remodeled to its present form. The cityscape, with its many Roman vestiges and medieval buildings, is like an open-air museum. In the square where the Cathedral of Saint Domnius stands, you can find stone pillars from ancient Rome that remind us of the glory of the city in its former days.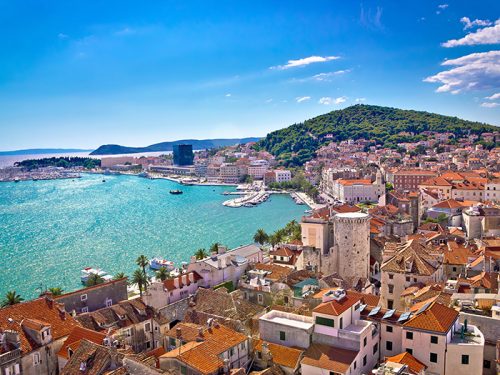 Treat Yourself to Magnificent Seafood
Split is full of gastronomic delights. Visitors to the city should look forward to fresh seafood from the surrounding seas. The city has a lively fish market, as well as many atmospheric restaurants and cafes. The beautiful location makes the dishes — shrimp and octopus fritters, grilled white fish, steamed mussels, squid-ink risotto, and many others — all the more delicious. To accompany your meal, be sure to try a glass of locally-produced Croatian wine.
PHOTO:PEACEBOAT, shutterstock.com