Meet the Wildlife – Port Elizabeth –
Encounter wildlife living powerfully in the rich wilderness of the African continent. The unique scenery you will see here will be a special memory of your trip.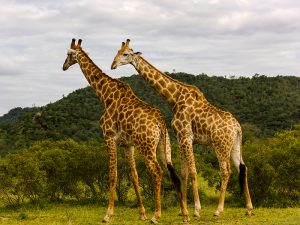 Safari Experience in Magnificent Nature
South Africa's south-eastern seaside city Port Elizabeth is known as the "Friendly City," and enjoys a mild climate year round. The city is also known as a resort destination for its excellent beaches and beautiful streets. The Addo Elephant National Park and animal sanctuary is located very close by, so you can also enjoy a safari experience in the great outdoors. On safari with a four-wheel drive vehicle, you can expect to see large herbivores such as African elephants, buffalo and black rhinos. Get excited to encounter Africa's "Big Five" – lions, rhinos, elephants, buffalo and leopards.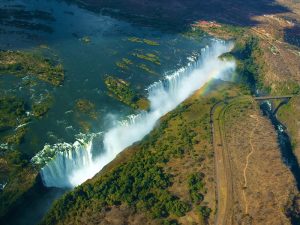 Top Three Waterfalls In The World
Victoria Falls, located on the border between Zambia and Zimbabwe, is one of the three largest waterfalls in the world, along with Niagara Falls (USA) and Iguazu Falls (Argentina/Brazil). The waterfalls are approximately 1,700 m wide and have a drop of 108 m. The volume of water falling from the falls is said to be the highest of the three major waterfalls. There is a walking trail along the falls, which takes you on foot near the waterfalls. You can get a close-up look at the powerful waterfalls and be bathed in the spray that rolls up from the waterfalls. It is no wonder they call it "Mosi-oa-Tunya" (roaring waters), as the scenery is breathtaking.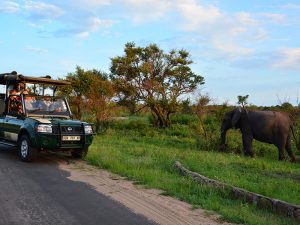 Into A Beautiful Kingdom of Wildlife
Safari means "journey" in Swahili and the word is widely used to refer to wildlife viewing today. Kenya and Tanzania, where Swahili is the official language, are famous for their safari experiences, but South Africa is also known as a wildlife kingdom. The gateway to the country is Port Elizabeth, one of South Africa's major cities. From this city, four-wheel drive vehicles take you to the savannah land where wildlife roam – an encounter with these animals in a wild paradise is a special experience that you will never forget.
PHOTO:PEACEBOAT, Katsuta Airi, shutterstock