Peace Boat Participation at the SIFT in Seoul
The Seoul International Fair & Sustainable Tourism Forum 2016 has been held at The Grand Hilton Seoul Hotel on September 20th and 21st. The Forum is co-hosted by the City of Seoul and World Tourism Organization (UNWTO).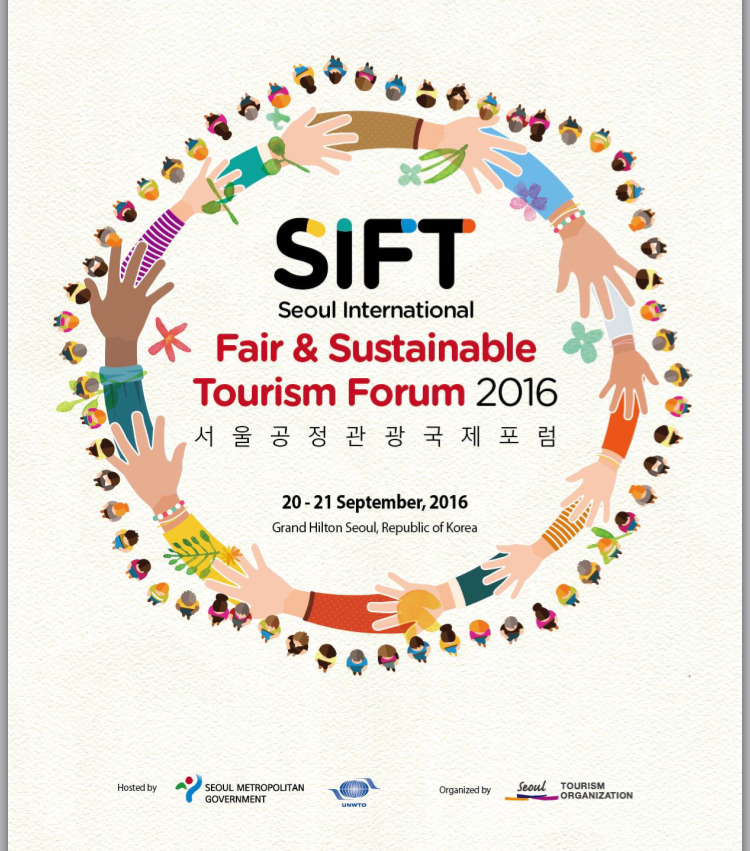 Mr. Xu Jing, the UNWTO Regional Director for Asia and the Pacific, Professor Harold Goodwin from Manchester Metropolitan University of Responsible Tourism, scholars all over the world including Germany, Hong Kong, Thailand and India, together with specialists, activists from international networks and local organizations all taking great parts in the Forum.
As an achievement of the Forum, UNWTO and the City of Seoul concluded a MOU (Memorandum of Understanding) as partnership in promoting fair tourism.
On the first day of the Forum, guest speaker Mr. Takashi Yamamoto from Japan Grace, made presentation on Peace Boat voyages during the session of "Metropolitan and Sustainable Tourism".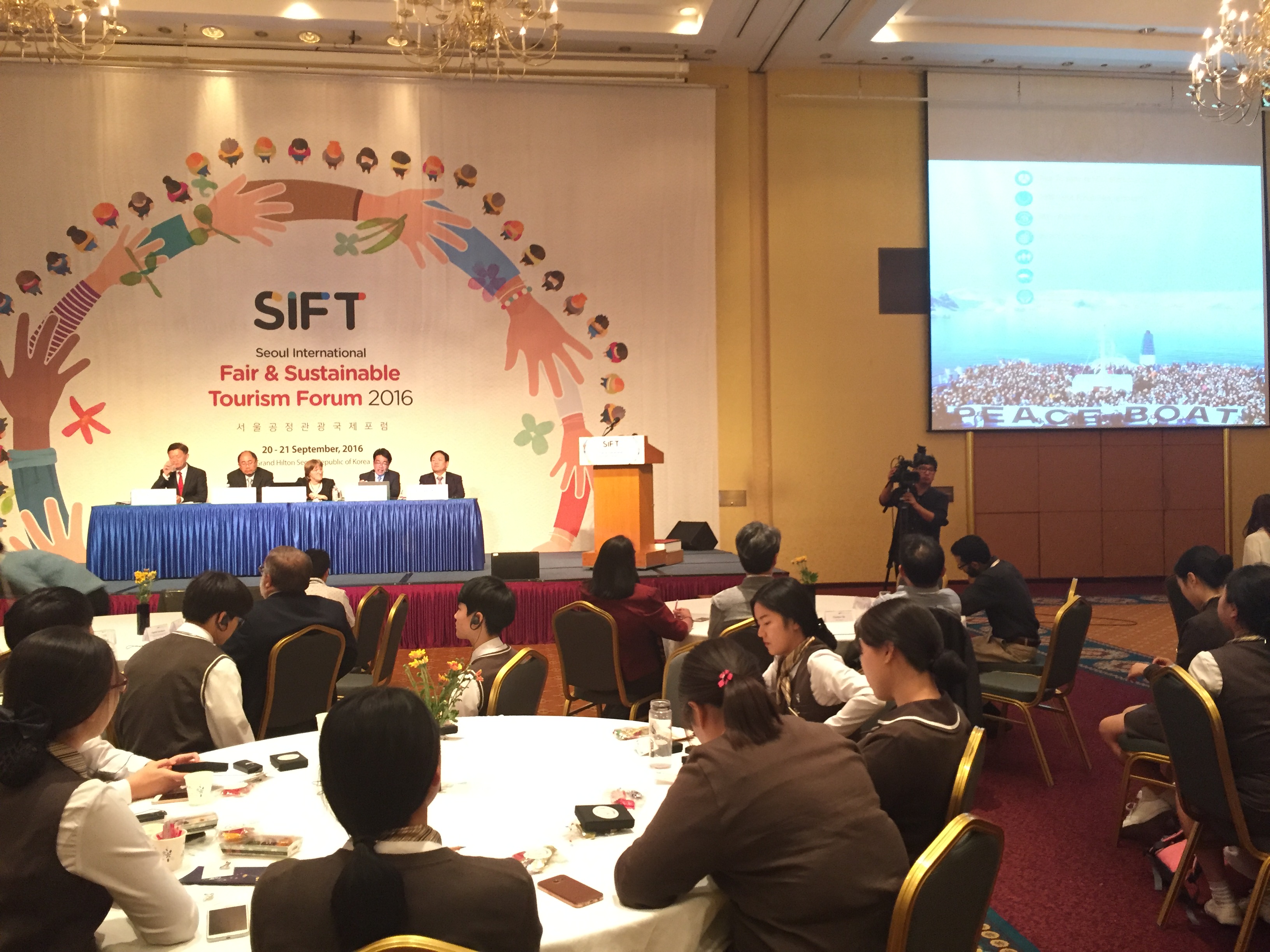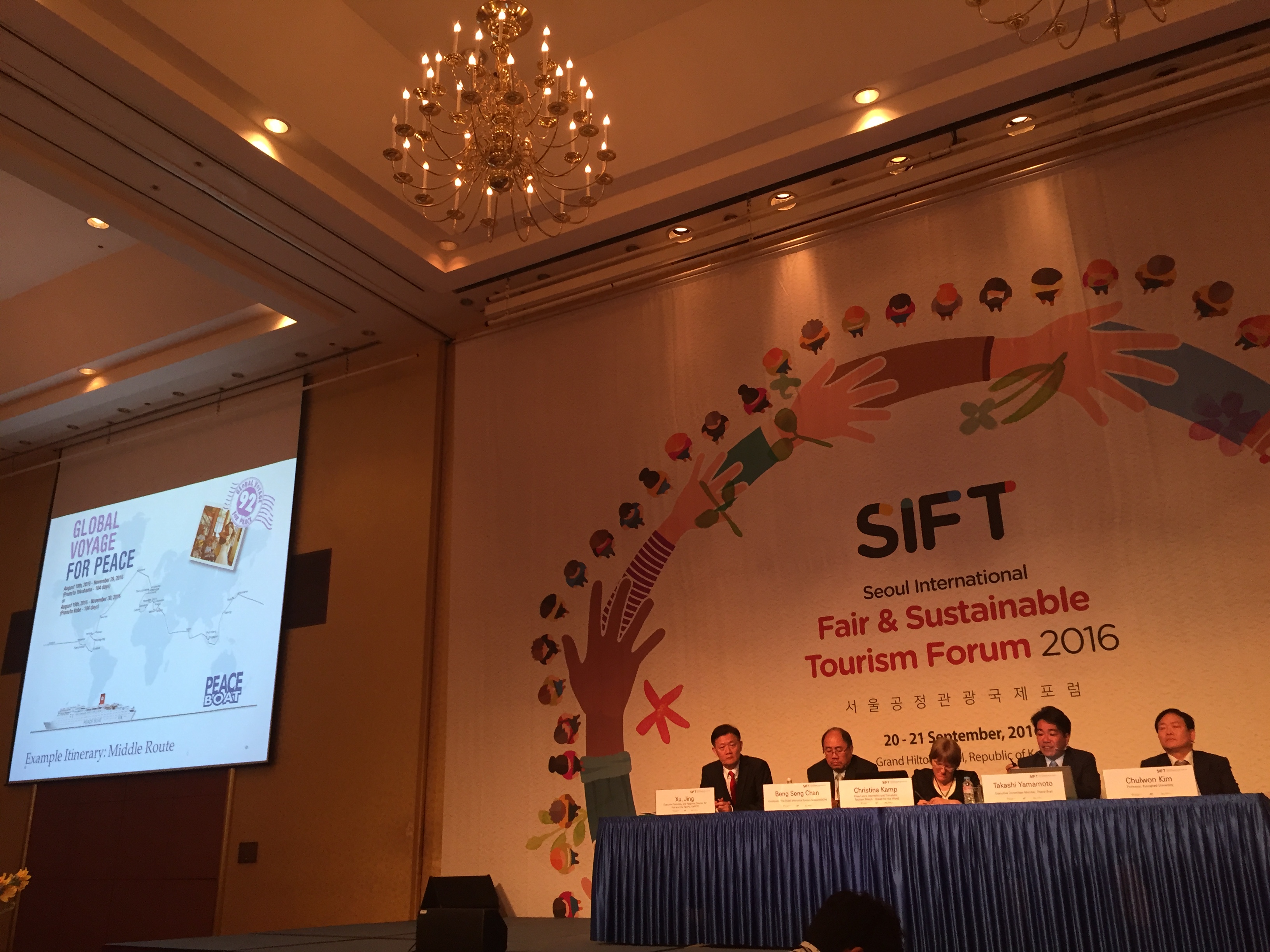 Along with the Forum, Seoul International Travel Mart has also been held in promoting diversity and travel market for individual tourists. Peace Boat also participated as a B2B business supporter of domestic and international travel business operators for the development of new travel products to Korea in response to the 2016-2018, the Visit Korea Year.