Ports of Call (Le Havre) ~ Visiting the World Heritage, Le Mont Saint Michel (92nd Voyage)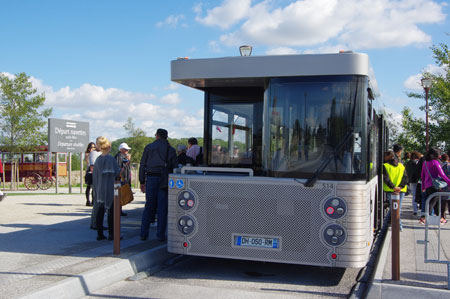 On our second day of visit to Le Havre, we visited the famous Le Mont Saint Michel on 2nd October, 2016. Since we could not go further by our coach buses, we continued our journey by transferring to the local shuttle buses.
There it is!!!! The stunning view of Mont Saint-Michel. This is exaclty what we saw once we steped out of the shuttle bus. How amazing!!!
It was at the request of the Archangel Michel « chief of the celestial militia » that Aubert, Bishop of Avranches built and consecrated a small church on the 16th October 709. In 966 a community of Benedictines settled on the rock at the request of the Duke of Normandy and the pre-Romanesque church was built before the year one thousand.




In the 11th century, the Romanesque abbey church was founded over a set of crypts where the rock comes to an apex, and the first monastery buildings were built up against its north wall. In the 14th century, the Hundred Years War made it necessary to protect the abbey behind a set of military constructions, enabling it to hold out against a siege lasting 30 years.
The Abbey was turned into a prison during the days of the French Revolution and Empire, and needed to be restored before the end of the 19th century.
The statue of the Archangel Michel stood in gold on top of the castle.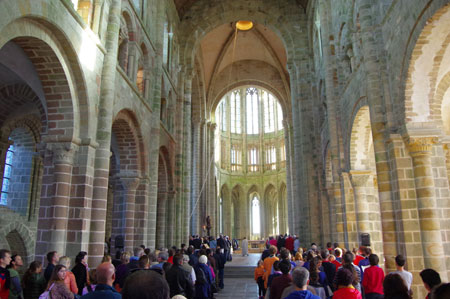 After a 20-min walk from the entrance, here we stood inside the Abbey. With its extensions and reconstructions in centries, we could see the trace of its transformation from the Romanesque chancel replacing by the Gothic Flamboyant chancel.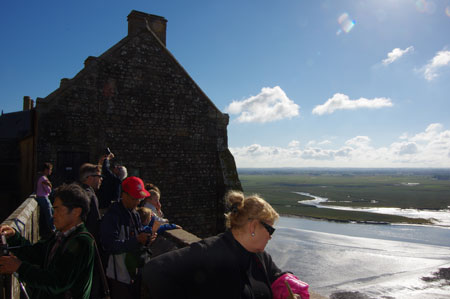 We could overlook the Normandy area from the Abbey and the reflection of the sunlight onto the tidal lands made the views magnificent.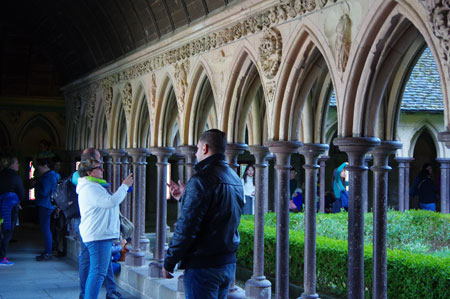 Every scenery inside the Abbey is breath-taking. The greens inside the garden made a perfect contrast to the cold and sad history of the Abbey.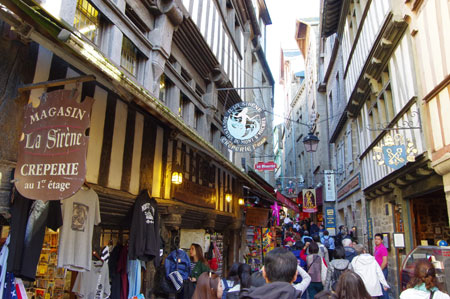 Here we entered the main street – the Grand Rue. The venue with lots of souvenior shops is flooded with visitors and tourists all over the world.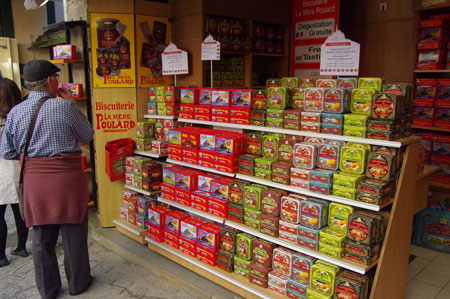 The most popular souvenior here is the Normandy-made rich butter cookies and all the cookies selling here at Mont Saint-Michel are freshly made and tasty. Many of our passengers also stocked up as their souveniors from France.
Thanks to the good weather, we all enjoyed so much for this 2-day visits in France.