"Guest Educators " on board from Singapore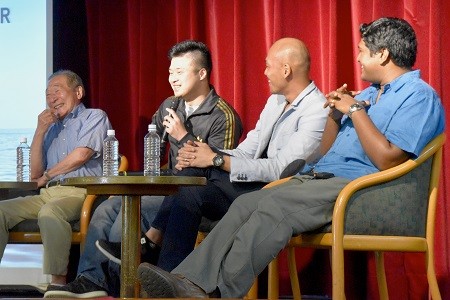 4 new guest educators got on board from Singapore.
Today, we asked them to talk about the Peace Boat and the traveling can offer.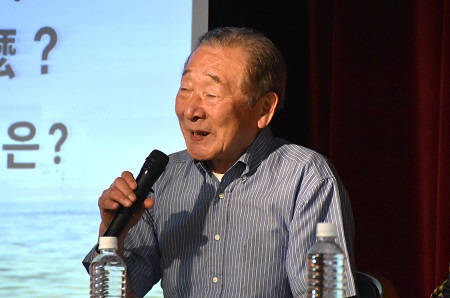 Matsumoto is a journalist who has traveled with Peace Boat for a number of times. He has been specializing in Africa and middle eastern countries since he has started working for a newspaper publisher in 1968, and has been given reports about Africa for long time. At his lecture, he is going to introduce us the culture of Masai, as well as how to enjoy eating stink bugs.
He is looking forward to talk and drink with other passengers at "Namihei (Japanese pub)".
He says, "Even though you go to Phuket, it does not mean you will know everything about Thai. By thinking "why?" about what you see, your life will start to change."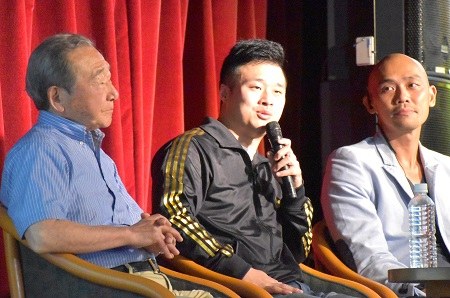 The world-famous performer, Chang-Haeng will not only attracts his audience with his super performance, but also talk about the issues of being Korean national living in Japan.
Like Matsumoto, Chang-Haeng also looking forward to talk to many people at the bar. "It is up to you to make the travel worth more than your travel fee. I hope you will make this travel as a an avenue for your growth like the movie "Stand by me".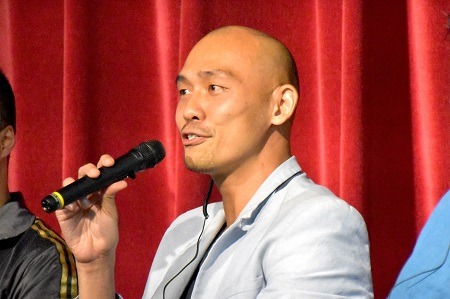 This is the first travel on a Peace Boat for Chan Tau Chou is a journalist who works for Al Jazeera, a Qatar-based news broadcaster, and has been giving reports from dangerous areas, and has been awarded for many documentaries. He is going to talk about what he has viewed in Asian countries.
He is looking forward to talk with many passengers onboard. "The world will become closer to you by communicating with curiosity. Please tell your family and those who have not experienced the trip around the world about what you have seen after you finish the voyage."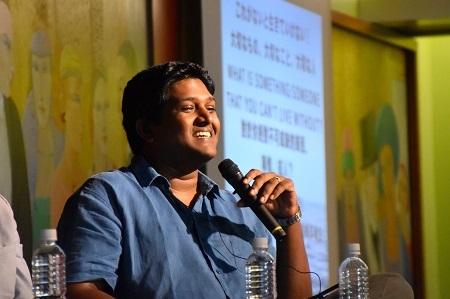 Niran Anketell, a human rights lawyer from Sri Lanka will talk about Sri Lanka from various angles. When asked about what is the appealing point of Peace Boat, he smiled and answered, "panorama". He just loves the view of the horizon.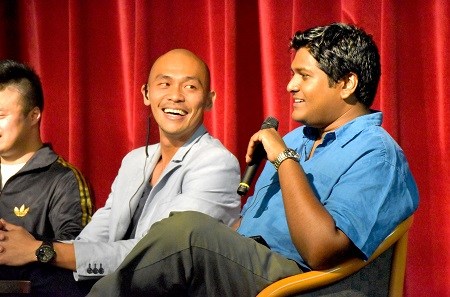 We all look forward to see what type of events will be held!