94th Voyage Guest Educators
On Peace Boat, guest educators from various realms-such as professors, journalists, musicians, peace activists, social creators, and artists- are invited to join our voyages. In Japanese they are called 'mizusaki annainin' which means ship's pilot or navigator because they assist participants in navigating the themes and issues of the voyage ahead. Onboard, guest educators not only give lectures and workshops on a wide range of topics, they also co-create events with staff members and participants. They are an essential part of the onboard education programme and life onboard.
On Peace Boat's 94th Voyage, the following guests from Japan and other countries around the world are planning to join us onboard to share their experiences and wisdom.
Check regularly for the latest updates!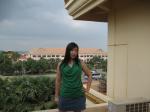 Panisara SKULPICHAIRAT (Yokohama – Phuket)
Sexuality Issues & Transgender Rights Activist
Panisara Skulpichairat (Poy) is a working group member of Thai Transgender Alliance, an NGO that supports transgendered people in Thailand in having a better quality of life in every aspect. She is experienced in HIV prevention, advocacy on sexuality and human rights work through her former work with the Thai Red Cross and the Foundation for SOGI Rights & Justice. She will be onboard to talk about sexuality and transgender rights.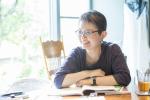 FUKATSU Takako (Yokohama – Colombo)
Association Montessori Internationale Certified Teacher, Vice President of "Friends of AMI NIPPON"
In the 1980s, when Fukatsu Takako was conducting relief efforts at refugee camps in Indo-China she encountered many refugees that came across the Thai border. After constantly asking herself why refugees exist, and how to put an end to war, she found her answer in a preschool within the refugee camp – peace begins from children. After returning to Japan, Fukatsu studied childhood education and worked at a Montessori kindergarten. She currently works as a freelance care advisor, helping create preschools and kindergartens that can truly contribute to children's growth, and interprets for teacher training lectures. She will be joining the voyage as an advisor to the onboard Montessori Program, and will hold lectures on "helping life grow." .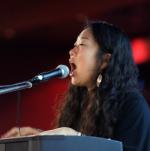 NOHARA Hiroko (Yokohama – Colombo)
Musician
Since 1993, Nohara Hiroko has been a member of the choir group Voices of Japan (VOJA) that was founded by Kamebuchi Yuka, a leading singer in the field of gospel in Japan. Nohara has been involved with several backing choruses for renowned musical artists such as Dreams Come True, Love Psychedelico, Fuse Akira, Chara, Kato Miriya, and many more. She also works as a gospel choir coach and lectures when the New York Harlem Singers tour in Japan. Onboard she will be conducting gospel workshops.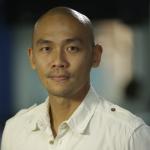 CHAN Tau Chou (Singapore – Colombo)
Producer, Reporter.
Chan Tau Chou is a senior producer and reporter with Al Jazeera English. He works for its investigative current affairs show, 101 East, which provides in-depth coverage across Asia. His stories tackle corruption, illegal supply chains, human rights abuses and under-reported socio-political issues. In an age of relentless news feeds, he finds it crucial to process information accurately into a well-told story that evokes emotions. Tau Chou has operated in disaster zones and hostile environments to produce award-winning documentaries that marry high production values with strong journalism. Onboard he will share his views on Asia and the profession of journalism.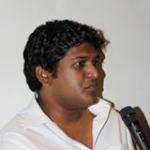 Niran ANKETELL (Singapore – Colombo)
Human Rights Lawyer
Niran Anketell is a human rights lawyer from Sri Lanka. He litigates human rights and constitutional law cases in Sri Lankan courts. Niran is also the co-founder of the South Asian Centre for Legal Studies – an organization that works towards advancing the rights to truth, justice, reparations and guarantees of non-recurrence of victims of mass atrocity and other widescale human rights abuses. He is a leading civil society voice in Sri Lanka on the need for accountability with respect to the past, and has written and spoken widely on the issue. Niran has a law degree from Sri Lanka and a Master's degree in international law from New York University.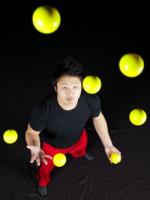 CHANG Haeng (Singapore – Valencia)
Entertainer
Chang Haeng is an entertainer whose performances are characterized by his own unique style, weaving elements of dancing into juggling, with powerful skill and amazing speed. He has won a number of performance contests, and has performed in 64 countries and regions. He is an official performer of both Tokyo Disney Resort and Universal City. His onboard performance "The Panic Art" is a must see.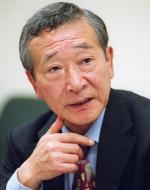 MATSUMOTO Jinichi (Singapore – Porto)
Journalist
Matsumoto Jinichi joined Asahi Shimbun Newspaper in 1968, and later went on to hold positions as the Nairobi Office Chief, Middle East and Africa General Bureau Chief, and senior columnist at the newspaper. At a time when not much information about Africa was available in Japan, he worked tirelessly to extend coverage of the region. He has published many books, including Eating in Africa, Sleeping in Africa," "The Trajectory of a Terrorist," and "Kalashnikov."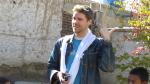 Ellis BROOKS (Colombo – Piraeus)
Peace Education Engagement Coordinator for Quakers in Britain
Born in Shropshire, England. He worked with Afghan Peace Volunteers and Voices for Creative Nonviolence to develop Fly Kites Not Drones. As part of this campaign, people around the world explore the ethics of remote weapons and make kites to fly for peace in solidarity with those affected by drone warfare. Ellis has been lucky enough to work with hundreds of educators and young people developing conflict skills and restorative approaches. Ellis is also passionate about peace and human rights around the world, working with charities including Oxfam and RESULTS UK and volunteering to support nonviolence activists in Palestine and Afghanistan.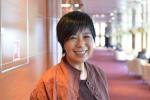 IKEDA Kayoko (Colombo – Piraeus)
Author, Translator
Ikeda Kayoko is the editor of the bestseller book "If the World were a Village of 100 People", which takes a simplified look at discrimination, the inequality between the rich and poor, and diversity in the world. With the royalties from the book, she founded a fund which aids people around the world who are in need. She is also involved in providing financial aid to an all-girl elementary school at an Afghan Refugee Camp in Pakistan and in aiding asylum seekers within Japan. She also received acclaim from NHK for her work translating Victor E. Frankl's "Night and Fog".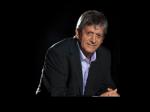 Rafael XAMBO (Piraeus – Valencia)
Sociologist, Musician and Songwriter
Rafael "Rafa" Xambó is a professor in the Department of Sociology at the University of Valencia who specializes in social movements. Besides his work as a sociologist, Mr. Xambó has actively participated in the defense of the culture and language of Valencia. Mr. Xambó is also a musician and songwriter who was part of La Nova Cançó (The New Song), which was an artistic movement denouncing the injustices of the Franco regime. After decades of being musically silent, Xambó is back on stage. Mr. Xambó will share his insights on the culture and society of Valencia from a historical and social perspective, and will also give a performance while onboard.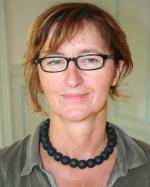 Jasna BASTIC (Piraeus – Le Havre)
Journalist
Jasna Bastic was born in Sarajevo, Bosnia and Herzegovina and since 1994 has been living in Zurich, Switzerland, where she fled to as a war refugee. Jasna is responsible for Peace Boat International Student Programmes that are organized for students and NGO activists from conflict and crisis areas, and helps coordinate other Peace Boat projects. As a trained journalist, Ms Bastic gives lectures on topics such as media literacy and historical awareness. She loves blues music, movies and Japanese paintings.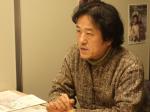 YOSHIOKA Atsushi (Piraeus – Rouen)
Representative of "Café Slow", Former Secretary of the National Federation of UNESCO Associations in Japan
Yoshioka Atsushi has devoted himself to the protection of world heritage sites and creating educational projects about them. He was also the former secretary of the National Federation of UNESCO Associations in Japan. After an encounter with indigenous peoples in Ecuador, he was inspired to set up an organic cafe called "Cafe Slow" in 2001, which aims to create a new culture of environmentally-friendly and locally-based practices. On the voyage, he will give lectures on the 4.6 billion year old history of earth, human civilization, and discuss the creation of community businesses such as Cafe Slow.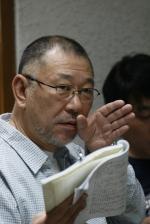 SAI Yoichi (Piraeus- Copenhagen)
Film Director
Sai Yoichi was born in Saku City, Nagasaki in 1949. He directed his first film "Mosquito on the Tenth Floor" in 1983, which follows the life of a police officer. His 1993 film "All Under the Moon" was nominated for many prestigious awards such as the Japanese Academy Awards. He has directed a wide scope of films ranging from a thriller uncovering a string of murders, to a live action film about a ninja being pursued by assassins.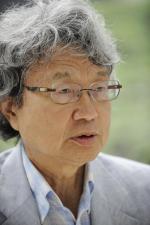 KAMATA Satoshi (Piraeus-Stockholm)
Reporter
One of post-war Japan's preeminent reporters on social issues, Mr Kamata has written on a wide range of issues from an on-the-ground perspective. He has dealt with diverse themes such as labor issues, nuclear power plants, development and education. After the events of the Fukushima nuclear accident following the Tohoku earthquake, Mr. Kamata worked alongside prominent figures such as musician Sakamoto Ryuichi to 'Petition for the Realization of Denuclearization and a Society focused on Natural Energy'. Mr Kamata has published many highly acclaimed books on issues such as the Rokkasho Village reprocessing plant, the crisis of Japanese nuclear power plants, and rebellion and hope in Okinawa. Mr Kamata is also the senior judge of Peace Boat's "Travel and Peace Essay Prize."
Evgeniya SHPOT (Rouen – St. Petersburg)
Dancer, Teacher at Kuban State University
Evgeniya Shpot (Jenya) was born in Krasnodar, Russia. In 2007 after graduating from University she moved to Japan as a Monbukagakusho (MEXT) Scholarship student. She spent two years as a research student at Tokyo University of Foreign Studies and five years at Hosei University doing Master's and PhD. In 2014 she came back to Russia. She is currently working at Kuban State University teaching literature, history and philosophy of East Asian countries and at Japanese center KAIZEN as a Japanese teacher and an Intercultural communication coordinator. Onboard she will share her knowledge of Russian culture and history through lectures and dance workshops.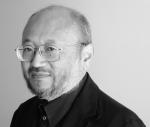 TOYOTA Yasuhisa (Rouen – Stockholm)
Acoustician
Born in Fukuyama City, Hiroshima in 1952, Toyota Yasuhisa studied acoustic design at Kyushu Institute of Design. He is the representative of Nagata Acoustics Company at the Los Angeles and Paris offices. Some of his most notable works include Suntory Hall (Tokyo), Sapporo Concert Hall Kitara (Sapporo), Walt Disney Concert Hall (Los Angeles), Mariinsky Theatre Concert Hall (St. Petersburg), Danish Radio Concert Hall (Copenhagen), Helsinki Music Centre (Helsinki), Philharmonie de Paris (Paris), Elbphilharmonie (Hamburg), and Boulez Saal (Berlin). He has worked on over 50 concert halls around the world.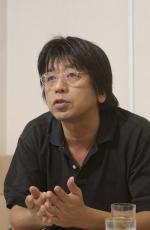 MORI Tatsuya (Copenhagen – Bergen)
Director, Author
Mori Tatsuya has directed numerous TV programs and documentary films. His prominent documentary film "A", with Araki Hiroshi of Aum Shinrikyo (a Japanese cult) as its protagonist, was released in 1998 and received very good reviews in overseas film festivals including Berlin, Busan, Hong Kong and Vancouver. He went on to complete the film A2 in 2001. Since the 9.11 terrorist attack in 2001, he has written in magazines and newspapers about the heightened awareness of risk and security management and the side-effects this has on society. He has also been vocal about current fear-mongering media activities. He has published a number of books including "The World is Richer, More Gentle Man", "Inochi no Tabekata" and "Death Penalty". In 2011 A3 received the Kodansha Nonfiction Award.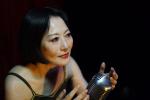 YAGI Nobuyo (Helsinki – Acajutla)
Musician, Author
Yagi Nobuyo moved to Mexico as a university exchange student where her talent as an opera singer was discovered. She then began studying classical music. Meanwhile, she earned the reputation of being a legendary backpacker for her travels around Mexico and Central and South America. She eventually shifted her focus to popular music and has been performing in Latin America. She is known for her beautiful voice and expressive performances, has collaborated with many composers, and released 3 albums in Mexico. Onboard she will perform Latin American music for us, and talk in depth about the culture, music and history of Latin America.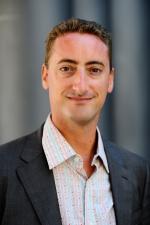 Michael BRUTER (Stockholm – Reykjavik)
Professor of Political Science and European Politics
Michael Bruter joined the London School of Economics (LSE) in 2001. Michael received his undergraduate degree from the Institut d'Etudes Politiques of Bordeaux (France), Masters from the Universities of Hull and Bordeaux, and his PhD from the University of Houston (USA). Michael has published widely in the fields of elections, political behaviour, political psychology, identities, public opinion, extreme right politics, and social science research methods. Michael will be sharing his knowledge about the EU, his thoughts on the Brexit vote and voting behavior during his stay onboard. .
Eira Elena ESQUIVEL ANDREVE (Hamilton – Cristobal)
Representative of the Kuna Indigenous Community, Panama
Eira Esquivel will give lectures about the culture of the indigenous Kuna community and the fair trade project to support the women in the village through the sales of the traditional molas. The Kuna are famous for their bright molas, a colorful textile art form made using appliqué. Mola panels are used to make the blouses of the Kuna women's national dress, which is worn daily by many Kuna women. The women in the Kuna indigenous community have come together to create a fair trade project that supports their families economically.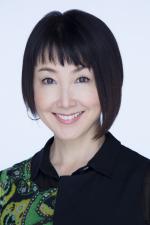 AZUMA Chizuru (Hamilton – Corinto)
Actor
Born in Hiroshima, Azuma Chizuru became an actress after working as a business person. She has been active widely as a drama actress, TV commentator, MC, as well as being on TV ads and publishing books. In her private life, she has been involved in volunteer work for more than 20 years and including "Peace Village International" in Germany, Japan Marrow Donor and many others. She launched the organization called 'Get in Touch' in 2012 in order to promote diversity in society through the mix of art and music. Her books include; 'Why I received counseling'-the true story about the counseling of a mother and daughter', 'I gave up being a nice person'-the challenges of a mother and daughter, and essays full of her messages regarding life and society.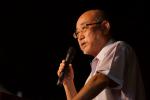 IDAKA Hiroaki (Hamilton – Yokohama)
Journalist, Former Reporter for Kyodo News
Since 1967, Idaka Hiroaki has conducted interviews all over the world in places such as Latin America, Iberia, Southern Africa, and Okinawa. No other Japanese journalist has been involved in South and Central America as long as Idaka has, and he has extensive knowledge on various topics. He will talk about the political state of Latin America, including lectures about Fidel Castro and Che Guevara, as well as the history of the Pacific. He also plans to hold a Neruda poetry recital. Mr. Idaka has published many books, including Che Guevara – Travels, the Cuban Revolution and Bolivia and A Correspondent's Notes on Latin America. He has also translated works such as the "Revolutionary Life told by Fidel Castro Himself" and "Chavez – Latin America will Change the World".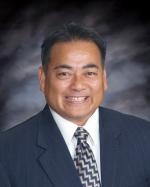 Tom Ken YAMAMOTO (Acajutla- Honolulu)
2016 President of the Hawaii United Okinawa Association
Tom Ken Yamamoto is a member of the Halau Kaulakahi Hula School and an instructor at an Okinawan Sanshin* School. He spent two years in Okinawa as an Assistant Language Teacher at a high school. He is currently vice principal at Iliahi Elementary School, and has brought Hawaii high school students to Okinawa on the Hawaii-Okinawa Student Exchange Program since 1996. Onboard he will share his knowledge on the history of Hawaii, along with his passion for the music and culture of both Okinawa and Hawaii. *The sanshin (literally "three strings") is an Okinawan musical instrument and precursor of the Japanese shamisen.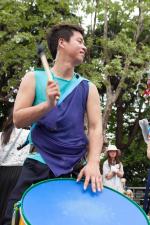 Taejoo PARK (Honolulu – Kobe)
Performer, Member of Jemylong
Taejoo Park started working at an NGO involved in migrant worker issues immediately after graduating from high school. He travelled around Asia, visiting his friends that were forced to leave their home countries. After returning home to South Korea, Taejoo started working at Noridan, a group of social entrepreneurs working to spread environmental awareness through performances with instruments created from recycled materials. He has recently started a new group called Jemylong with four members from Noridan. They are working to create a new local culture in the Gyeonggi Province through their artistic creativity. Onboard he plans on creating a performance with participants, through body percussion and instrument making workshops.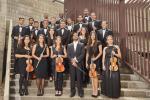 The Caracas Municipal Symphony Orchestra (Yokohama – La Guaira)
The Caracas Municipal Symphony Orchestra was created in Venezuela in 1979. Their goal is to give back to society by performing not only in large venues such as the city concert hall, but also at educational and social welfare facilities, public spaces, and hospitals. They perform classical music, but also challenge themselves to play a wide variety of genres such as traditional Venezuelan music and Latin music. 90% of the orchestra's members are graduates of 'El Sistema', Venezuela's musical education system, and most members have experience teaching children. 20 young musicians will be joining the 94th voyage. Onboard they will give performances, introduce Venezuelan culture, and give music lessons.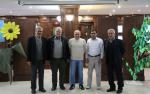 Tehran Peace Museum (Piraeus – Valencia)
Tehran Peace Museum is a member of the International Network of Museums for Peace. The main objective of the museum is to promote a culture of peace through raising awareness about the devastating consequences of war with focus on the health and environmental impacts of chemical weapons. Five members from the Tehran Peace Museum will be coming onboard the 94th voyage, to speak about what the museum does, and to share Iranian culture. Some of the members have visited Hiroshima for the Memorial Day and are also involved with "Mayors for Peace". Four of the members are survivors of chemical warfare themselves, and will meet with the survivors of Hiroshima and Nagasaki who will also be onboard.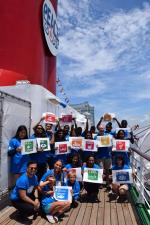 Peace Education & the UN Sustainable Development Goals in Latin America (Cristobal- Acajutla)
Participants joining this special program will learn about efforts in the Latin American region to support sustainable development and maintain peace. The program will include a visit to the regional United Nations Development Program (UNDP) office in Panama, exchange with indigenous communities, and learning from youth working for the UN Sustainable Development Goals (SDGs). In Nicaragua, students will participate in a program focused on Climate Action and visit the reforestation project in the mangroves along the coast.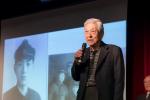 The Hibakusha Project
Since 2008, Peace Boat has invited Hibakusha (atomic bomb survivors) from Hiroshima and Nagasaki to participate in the "Global Voyage for a Nuclear-Free World: Peace Boat Hibakusha Project". As of 2016, over 160 Hibakusha have travelled around the world giving personal testimonies about the effects of the atomic bombs and calling for nuclear abolition. On this voyage, Hibakusha, second generation Hibakusha, legacy messengers, and youth communicators will travel around the world with us, asking countries around the world to participate in the negotiations for a Nuclear Weapon Ban Treaty.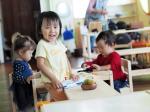 Montessori Program
This program focuses on the theme "peace starts with children", and aims to provide children with an onboard alternative education and cultural experience. Since 2009 over 120 children and their guardians have participated in this program. The Montessori program provides children with the opportunity to see and experience the world at a young age before they develop prejudices or preconceived notions, allowing for the development of open minded children who will go on to create a more peaceful world.