The 94th voyage onboard basketball tournament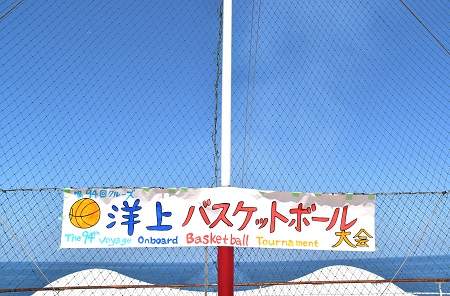 While Mah-jongg cup is warming up inside the ship, the basketball tournament takes place at
outside. 10 teams have attended those tournament with full of energy!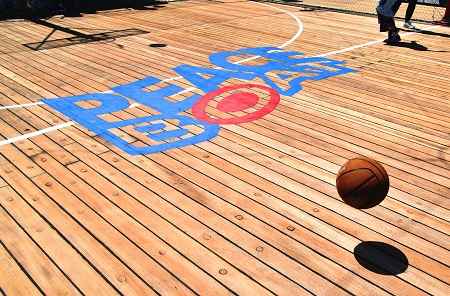 After the warm-up, The 94th
voyage onboard basketball tournament gets a start!!!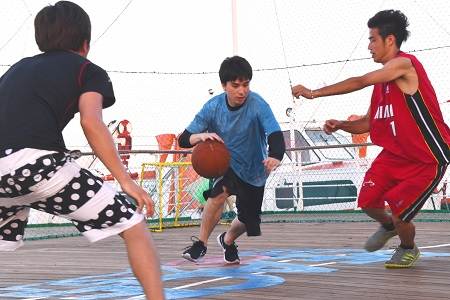 Each team of four players played seriously. Receiving cheers by the audience, the players get more
enthusiastic. Sometimes we get to see a fine play, such as a long shoot from a distance!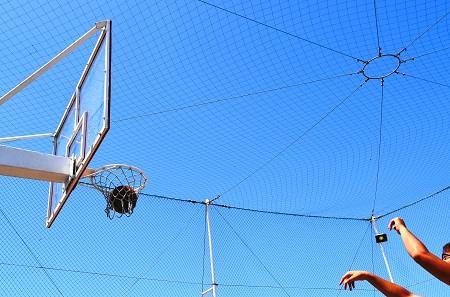 The audience let out a cheer when someone sinks a shot!! They have enjoyed the sport under the
blue sky and above the blue ocean.