Everyone's Concert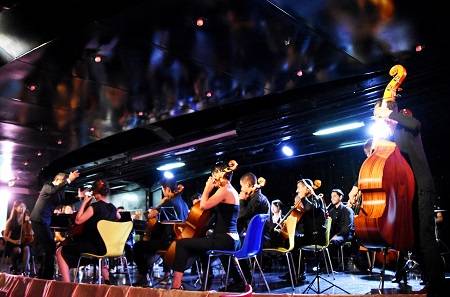 The Concert was held by those who had taken personal lessons from members of Caracas citizen
orchestra!!
They went on the stage with the members of Caracas citizen orchestra and played two music pieces,
"Twinkle, Twinkle, Little Star" and "Ode to joy".
Incidentally, the students had only practiced for about ten times before concert!! However, they gave an
unbelievable performance, and had received a great applause from the audience!!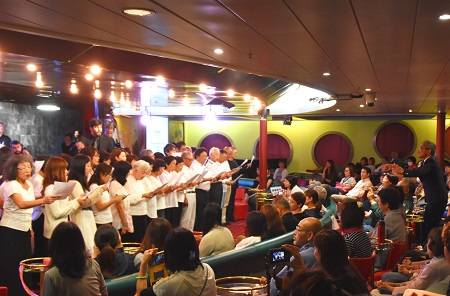 More over, a group of chorus went on the stage, and performed with the orchestra member, which made
a beautiful ensemble!! Storming "Encore" rose spontaneously. It was a concert of a great success.