Stop at Valencia (Spain)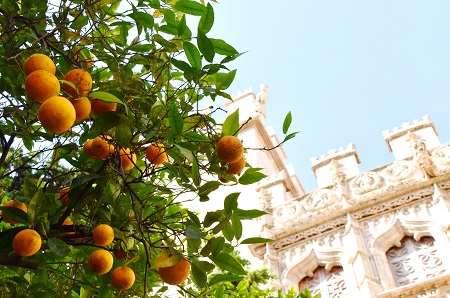 This is the first time for the Peace Boat to visit Valencia in Spain. The place is famous for Orange, thus
Valencia is also called as "Orange Blossom Seashore". As how it is called suggests, you will see orange
trees everywhere in the town.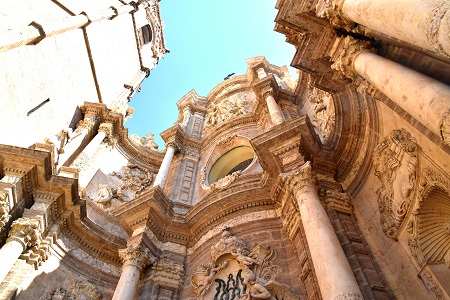 This cathedral is the highlight in Valencia. It is built at the site of old Islamic mosque in 14 century. Even
after complete construction, the cathedral has been rebuilt several times, thus the building is mixed with
many architecture styles, such as Gothic style, Baroque style, Neoclassical style, and other various styles.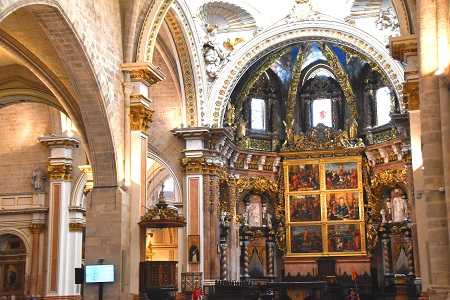 Inside of the cathedral is spacious and the lights that is thrown from the round ceiling highlight the
beautiful paintings even more. Although there are tourists in the cathedral, those people who come to
worship gives us a solemn feeling.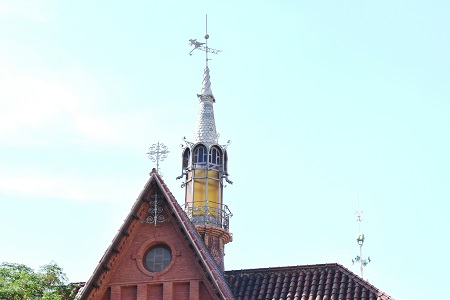 Valencia has several churches other than this cathedral, and we can see the beautiful crosses everywhere.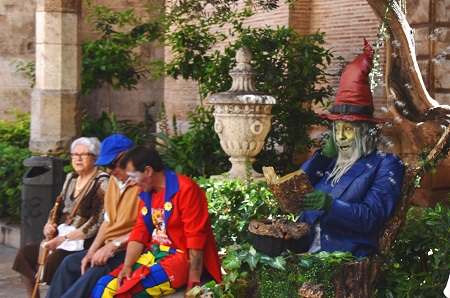 On the street, you can see the street performers. Although it stands like an ornament, their sudden move
surprises us!!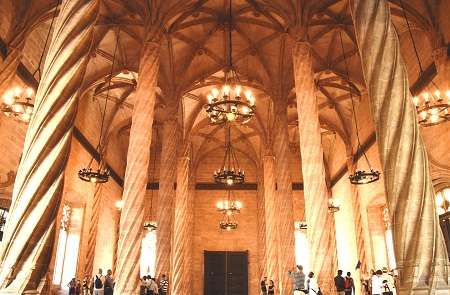 The Llotja de la Seda is a registered wold heritage site, and another place to visit in Valencia.
The moment we entered inside, we were surprised by its high ceiling and the spiral pillars. The windows
and the ceiling also have characteristic designs. It is hard to believe that the place was a commodity
trading place in the 15th century.
It looks more like an art museum!!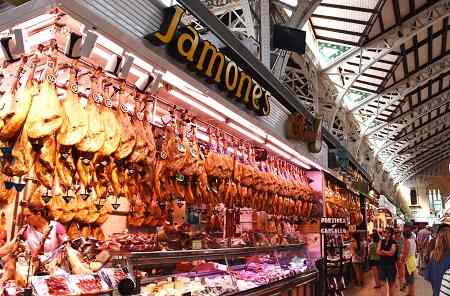 The opposite side of Llotja de la Seda, is a central market. It is the biggest market in Spain and it has
more than 90years of history.!! The prosciutto, fruits, and nuts are sold by their weights, and there are
many people walking and eating here and there. A wonderful smell at the place makes us hungry.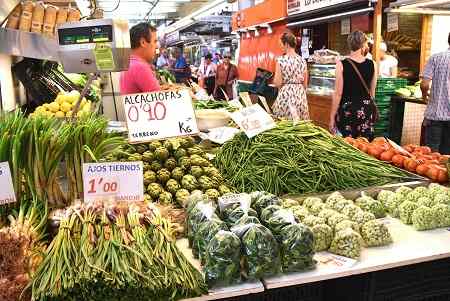 The wines, saffrons, olive oil, and chocolates are sold in reasonable prices, so it's pleasant to buy some
souvenirs!!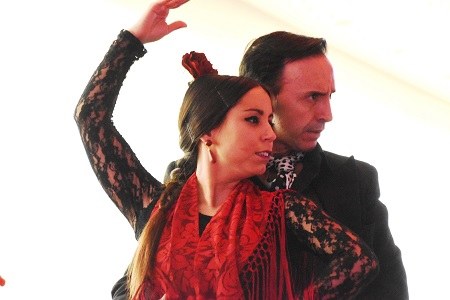 Speaking of Spain, flamenco comes to our mind. In the town, there is restaurant where we can enjoy the
flamenco show while eating.
Our eyes were glued to those performers' strong steps and their dripping sweat on the stage, and we
hardly continued eating.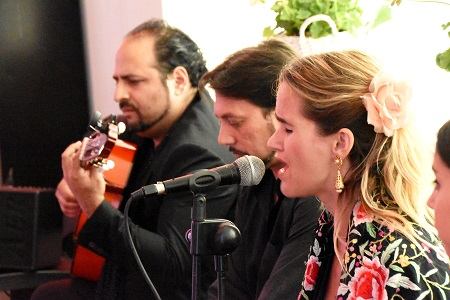 The song is also very important for flamenco. A man and a woman sings alternately with guitar and hand
claps. While watching flamenco show, paella was brought to our table.
Valencia is famous for rice and where paella is originated.
As its name "Paella Valenciana" suggests, the real Paella Valenciana uses no seafood, but chicken, rabbit
meat, and kidney beans.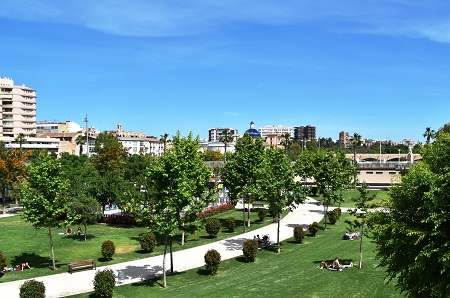 After lunch, we felt tempted to go for a leisurely walk.
There is a park with 13km of lushly green at north side of the city. It has a nice view, and people who
bask in the sun are also seen. The neighbors spend their times at the park just like they go out to their own
yard.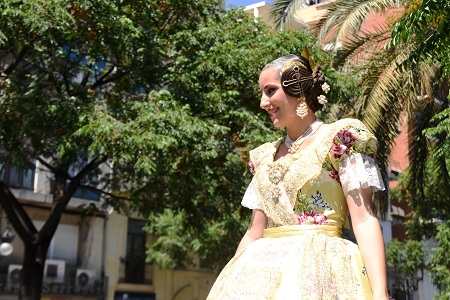 If you are lucky, you will be able to meet women wearing a traditional Valencia costume. We were age to
meet a woman in a beautiful dress with embroidery and laces. Also the woman has her hair curled up in a
complicated way, and such sophisticated style makes her more beautiful!! We just couldn't take our eyes
off her.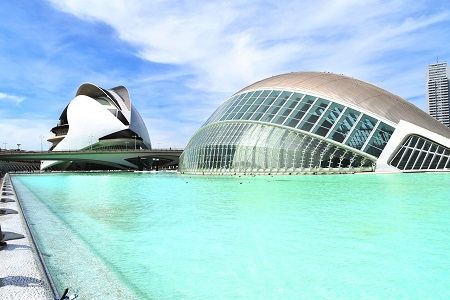 The last place we visited was Valencia's new tourist site, City of Arts and Sciences.
The place was designed with an image of science city in the 21st century. The metropolis looks like a city
of the future!!
In the site, a group of buildings designed with the images of near-future, such as an opera house with new
facilities, the largest aquarium in Europe, science museum, and IMAX theater are seen.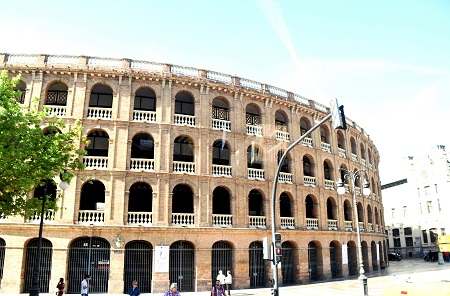 There are many sites here to see other than those we have visited, such as a bull ring, beaches and more.
Since we had such a satisfying day in Valencia, many of us wondered "why didn't we ever stop here
before!?"
Also, there is a fire festival called "Las Fallas de San Jose" for 5 days from 15th
of March. It may be fun
to visit here again in that season!!