Passing through the Strait of Gibraltar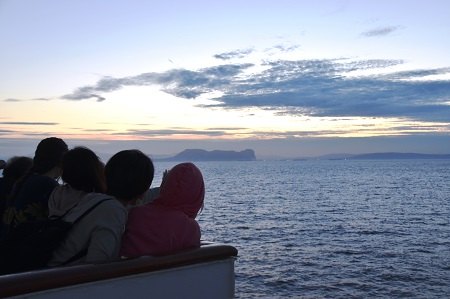 This is the day which the Ocean Dream is passing through the Strait of Gibraltar between Spain and
Morocco.
Passengers are gathering on deck, and pointing their fingers at islands saying, "Which is the Strait of
Gibraltar? Is it that over there?".
We pass through the Strait of Gibraltar around sunset, and the sky slowly turns orange.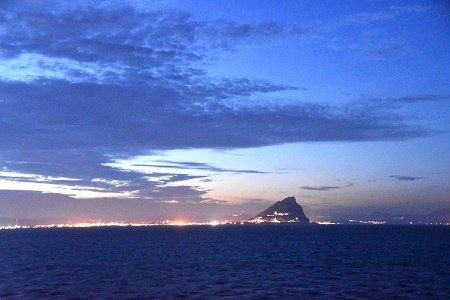 We pass through the symbol of Gibraltar, called "The Rock" . After passing here we will be in the
Atlantic Ocean!!