Concert on the sea by violinist Kae Kitamaki and pianist Masahiko Omori.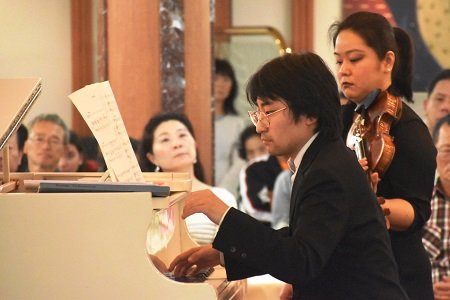 The pianist, Masahiko Omori and the violinist, Kae Kitamaki got on board from Valencia Spain, as guest educators.
Kae Kitamaki has graduated as the top student from Conservatoire national supérieur musique et danse de Lyon , and has earned the highest awards for her performances at several competitions, such as Concours International Leopold Bellan and so forth, and she now a member of Orchestre National de Lyon, which she has joined since the year of 2003.
Masahiko Omori has also earned various international prizes, and he has been an accompanist for a soprano singer, Francoise Pollet's private lesson since 2016.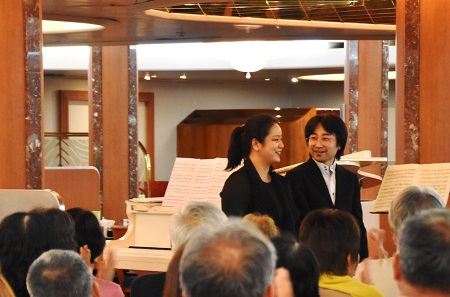 It was such a luxury concert held by the professional musicians. It was special time for the audience to be in a space where they let the music wash over them. After the performance, the musicians was receiving a standing ovation by the audience!! It was such a satisfying moment for all of them.