Impressionist Paintings and Monet's Garden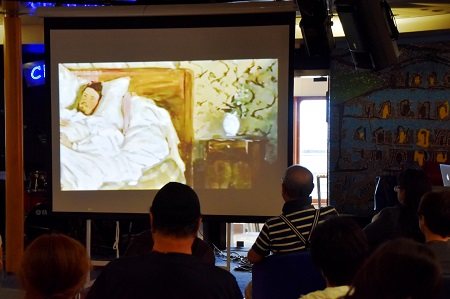 May 19th, 2017
For the preparation to visit France, an event to study impressionist paintings was held. The reason for this
event is because the place we are going to visit, such as Le Havre, Rouen, and the Seine are where the
sceneries which the impressionist painters such as Mone have drawn remain.
Also, the Museum of modern art André Malraux, which has a lineup of many impressionist paintings are
If we gain some knowledge about the paintings, the pleasure of visiting the actual place may be doubled.
Recently, we have more passengers who enjoy watercolor paintings at ports of calls.
Know the place through the paintings…the event has led us to a new way to enjoy the travel.