Stop at Kotor (Montenegro)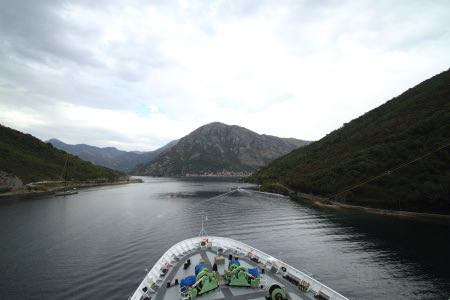 Sep 17, 2017
Today Peace Boat calls at Kotor, Montenegro. Located at the head of the fjords, participants line the deck
as the ship passes through the spectacular scenery.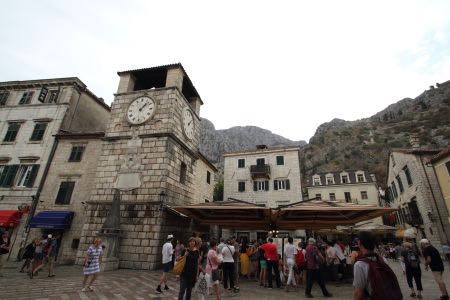 The Ocean Dream docks beside the old town of Kotor. First stop is the clock tower built in 1602 and
located just inside the entrance to the old town.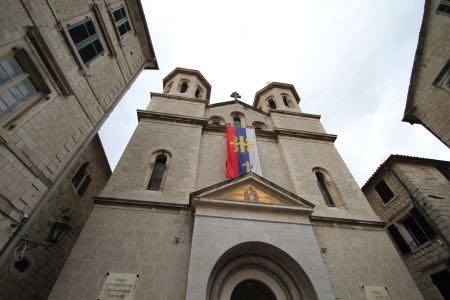 The Tryphon Cathedral has survived two earthquakes since it was first constructed in 1166, except for its
two Baroque towers which loom over the town majestically today.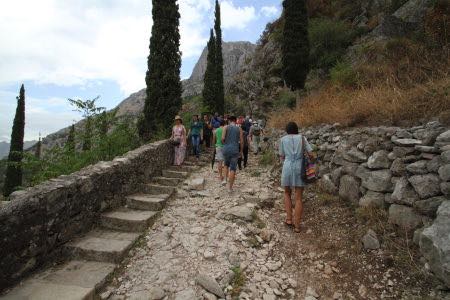 We continue on to the top of the fort walls. Apparently, it only takes thirty minutes to ascend, but we
walk on and on, and never seem to reach the top.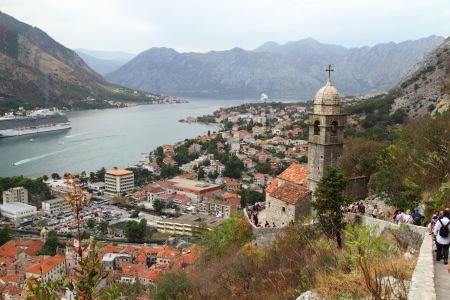 "Just a little more! Once you get to the top you'll be glad you made the effort!" Encouraged by these
words, we push on upwards.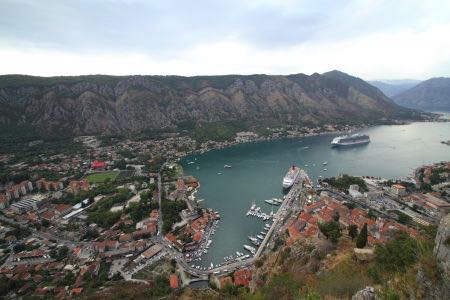 Once we finally arrive at the top, the scenery exceeds all expectations. All the effort was worth it as we
look down upon the town, including our own home for three months, the Ocean Dream waiting patiently
below.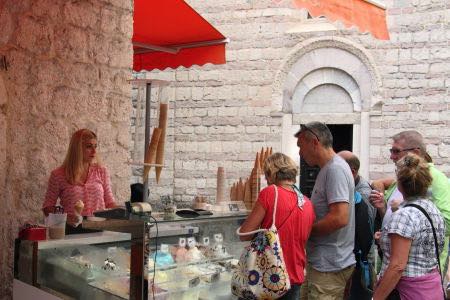 After the long descent, we discover the local ice cream shops. Nothing soothes the tired body better than a cold ice cream!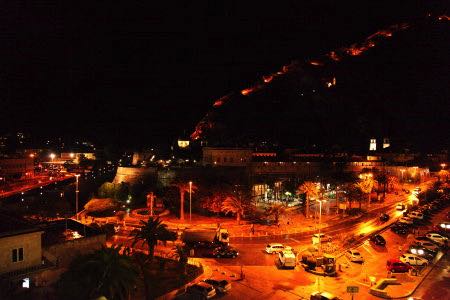 Our day in Kotor is nothing but a time slip back to the middle ages. Participants say good-bye to the lights
of Kotor as we make our way towards the next port, Dubrovnik.