[98th Cruise Report]A New Way to Experience Culture: The Traditional Clothing Fashion Show
May.28
We can learn about different cultures from knowing their traditional clothes. Tonight, we had a fashion show! Over 100 passengers attended the show and wore their own traditional clothes or the traditional clothes from the countries they've been to, like Sri Lanka. Let us enjoy the show!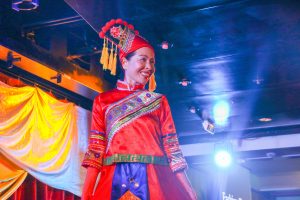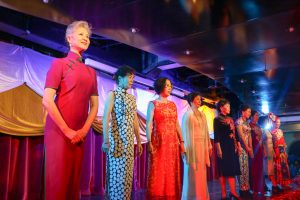 Chinese participants on stage with different styles of Chinese traditional clothes.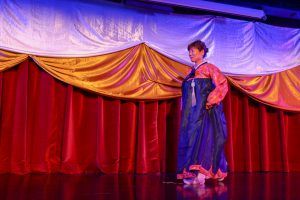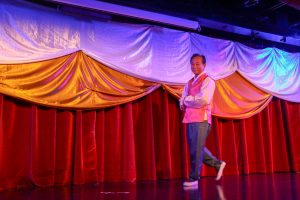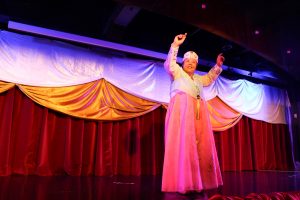 Korean participants wearing their traditional clothes.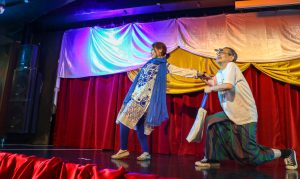 Guest educator, Mr. Ui also wearing his elephant t-shirt from Sri Lanka.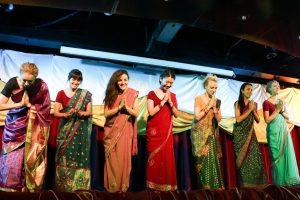 GET teachers from all over the world wearing Sri Lankan traditional saris, which they bought when we were in Sri Lanka.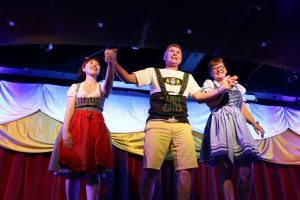 A couple from Switzerland wearing their Swiss traditional clothes called "dirndl". They usually wear these kinds of clothes at special occasions, like festivals.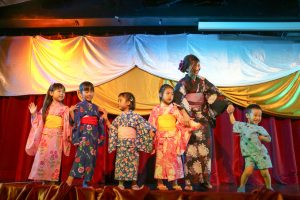 Children on board wearing their Yukata.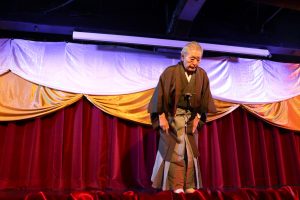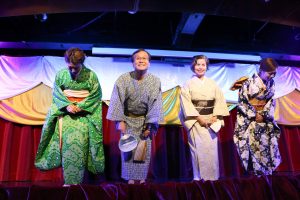 Participants wearing Japanese traditional kimono and Yukata.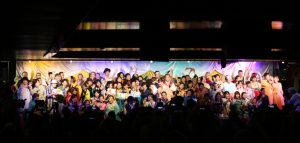 Let's take a group picture together!