[98th Cruise Report]Practice for the Biggest Sports Day on the Ocean
May.27
On May 31st, we are going to have the biggest Sports Day on the ocean. The participants
were divided into four teams by birthday: Red, Yellow, Green, and Blue.
The events on Sports day included making team flags, cheerleading, tug of war, doing an
obstacle course, and many others. The past few days, every team practiced really hard.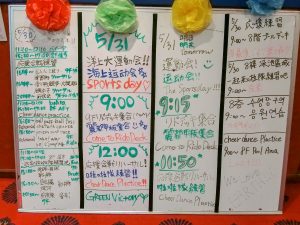 A practice schedule for Sports Day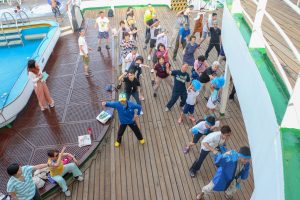 Blue team cheerleading practice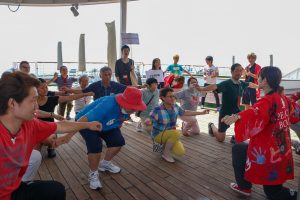 Red team cheerleading practice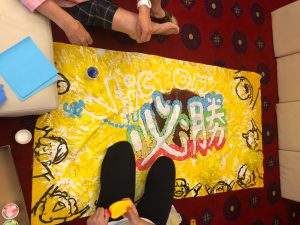 The Yellow team making their team flag

Yellow team cheerleading practice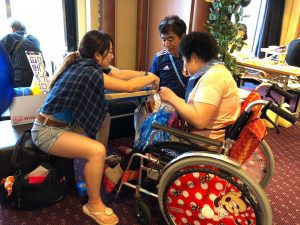 The Blue team preparing for sports day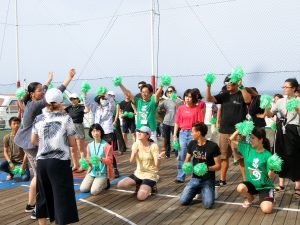 Green team cheerleading practice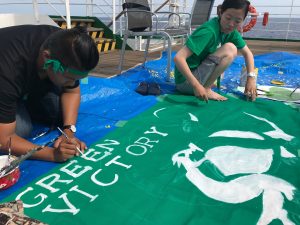 The Green team making their team flag