[98th Cruise Report]Taking pictures like a model
June.10th
It is really important to take pictures when we are out for fun, but how should we pose in front of the camera? Besides giving a thumbs up, you can do some different poses to make yourself look good.
Ms. Peng once won first place in Miss Tourism International. This time onboard she would like to share her knowledge on how to pose in front of a camera, because she realized many people don't know how to do it.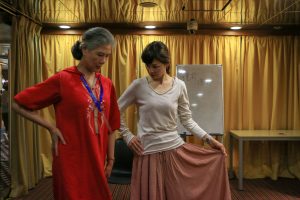 Ms. Peng started with teaching us how to stand. You have to pose differently depending on what clothes you're wearing, especially with your hands and legs.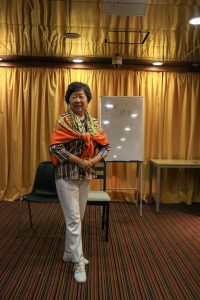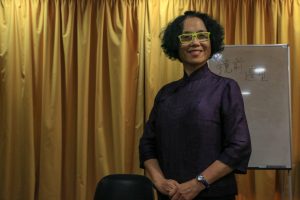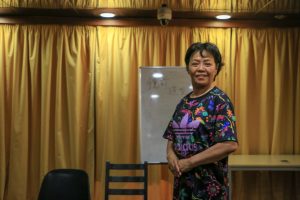 Everyone trying to pose. Don't their legs look longer?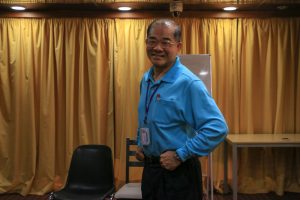 Men had a different way to stand
Then she taught us how to sit. Why do celebrities' legs always look so long on TV? Ms. Peng taught us some tips!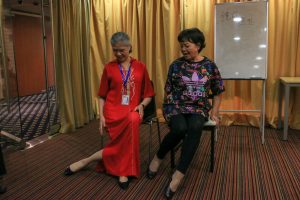 Ms. Peng teaching us how to sit in a more graceful way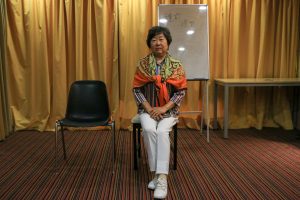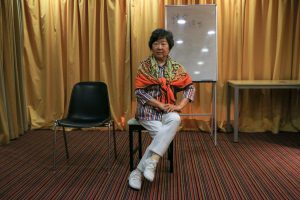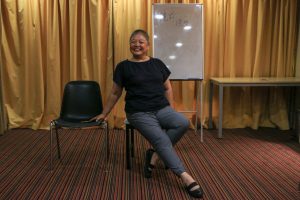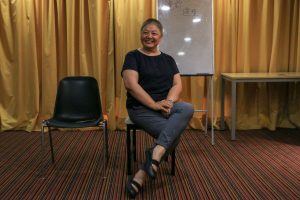 Before and after. Isn't it a big difference?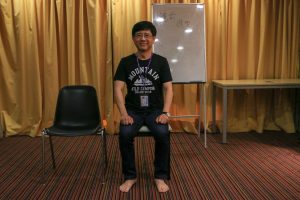 The way the boys sit.