[98th Cruise Report]Goodbye Party!
Aug 16th
The voyage is about to end! We had a lot of thanks to give to others we met on board. So today was a day to show our appreciation. We said thank you in different ways, such as sending letters to people we would like to thank, and learning how to say thank you in different languages. We also stuck thank you notes onto the thanks board!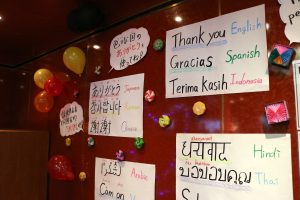 "Thanks" in different languages

The thank you Board

Taking pictures with Shiprin
At night, the captain threw a Farewell Party for everyone. We thanked everyone on board: the staff, crew members and other participants. We had a really great time together and hope that we will see each other again somewhere in the world!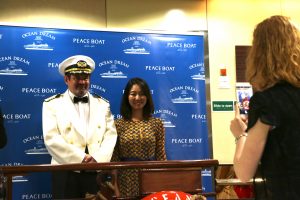 Taking pictures with the captain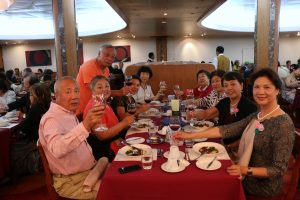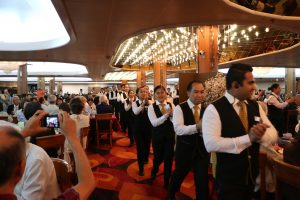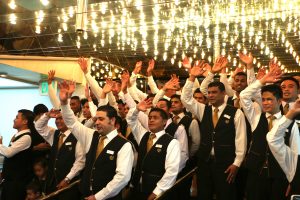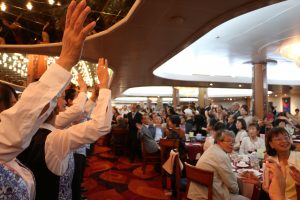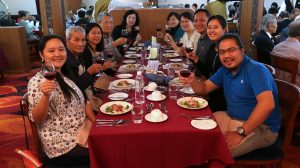 The Farewell Dinner Party. At the party all of the crew came out to sing "We are the World" for us.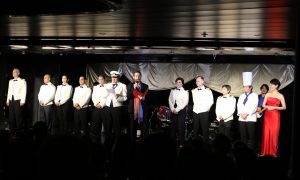 The Farewell Party hosted by the captain.