[99th Cruise Report]Visiting Singapore
Sept.11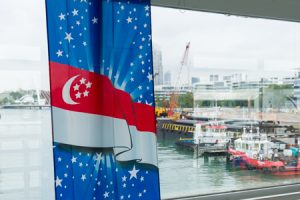 We visited Singapore as the second port of call of our voyage! After the Ocean Dream docked, we went out to explore the city.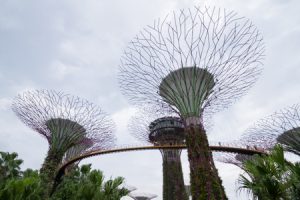 We went to the Gardens by the Bay first. The place has a whole tropical rain forest of huge trees – so fantastic! It felt like we had travelled through time, to the age of the dinosaurs. The magnificent view was so exciting.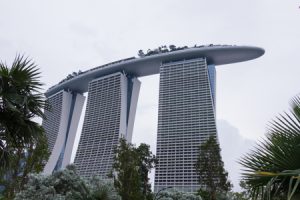 And then to the Marina Bay Sands, one of the symbols of Singapore, built in the shape of a ship, with beautiful lines on the tower – 340 meters long, and 200 meters high from the ground. On the top are the infinity pool and observatory, the perfect place for admiring the view of Singapore.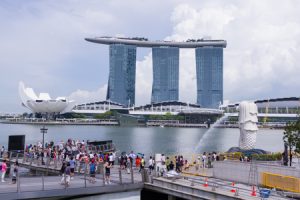 Of course, one of Singapore's most famous spots is the Merlion! Visiting the Merlion Park, we could see the pure white Merlion spraying a shiny column of water – almost like a floating bridge through the air, heading to the Marina Bay Sands Hotel.
In this beautiful scenery around, many people try to take funny pictures of the Merlion, pretending to hold or drink its column of water!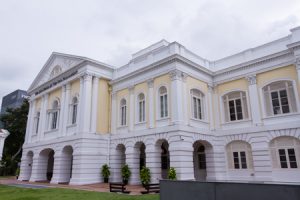 Next we visited the Arts House. It used to be a personal residence, however, in the 2000s was turned into a public place where people can enjoy movies, theater, painting, photo exhibitions and more. The building's yellow exterior attracts people's attention.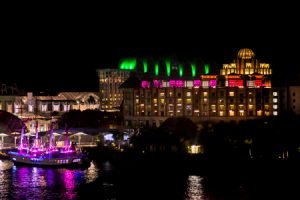 After fully enjoying the day, buying some souvenirs and returning to the sihp, it was about time to begin the departure ceremony under the beautiful night scene in Singapore. Lots of talking, dancing, and cheers!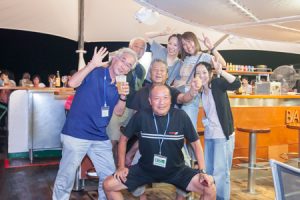 In addition, new participants boarded the ship from Singapore. The ship is getting more busy and lively, and it is the start of another new journey. From Singapore, the Ocean Dream sails on to the next port of call, the Maldives.