[99th Cruise Report]Arrival in Corfu Island, Greece
Oct.1st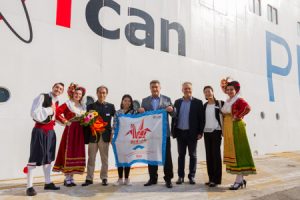 We have arrived in Corfu, Greece! This is the first voyage to ever visit this island. Corfu is a 60km long, narrow island that is located in the northeastern region of the Ionian Sea. In the summer, it is known as a popular resort destination for tourists.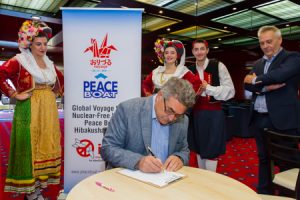 This day, Mayor Konstantinos Nikolouzos made a special visit to the Ocean Dream. After taking a tour of the ship, he signed Mayors for Peace and the Hibakusha Appeal.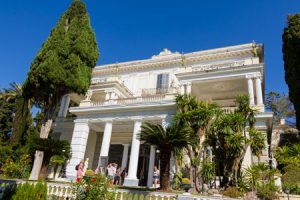 Here, we have the Achilleion. This neo-classical style palace was built in 1891 by Empress Elisabeth of Austria. The external appearance of the building as well as the inside of the palace are decadently furbished with frescos and furniture.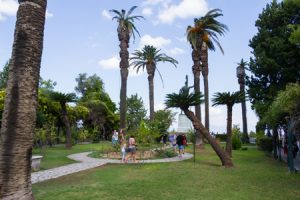 Empress Elisabeth of Austria was known for her love of Greek mythology. It is said that she named her palace, Achilleion as an homage to her favorite Greek hero, Achilles, who appears in Homer's ancient Greek poem, The Iliad.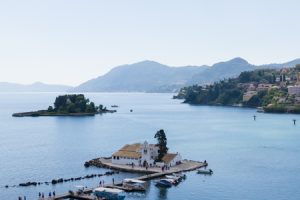 Next, we visited Kanoni. Kanoni's viewpoint offers a breathtaking view of the Ionian Sea and downtown Corfu.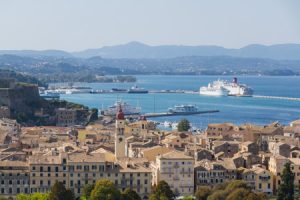 After lunch, we headed to Palaio Frourio. The sturdy fortress built on a rocky promontory defended the city of Corfu for many, many years. Inside the fortress there is a classical Greek Orthodox Church built during the British colonial era.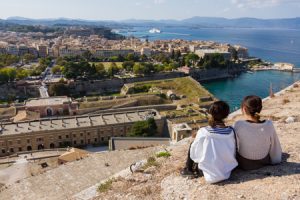 From the viewpoint, you can also see Old Town of Corfu. In the distance, you can even spot the Ocean Dream! Time passes by gently as we take in the sights and take pictures.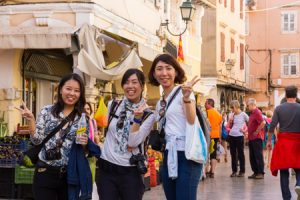 Finally, we enjoy the city by walking around the Old Town. The Old Town of Corfu was registered as a UNESCO World Heritage Site in 2007. The narrow, winding alleyways are home to many cafes, souvenir shops and restaurants.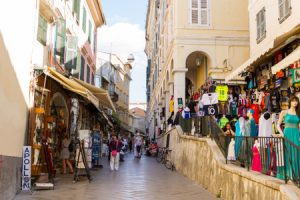 The scenic views of the Old Town make it a perfect spot for taking photos! Walking around town on the cobble stone paths while taking in the historic sights is enough to enjoy your time here.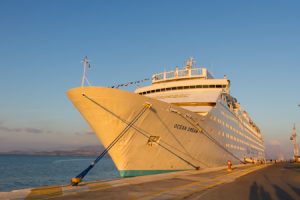 Leaving the Old Town behind, we returned to an Ocean Dream filled with the rays from a beautiful sunset. We are one month into the voyage, and the Ocean Dream is finally starting to feel like home. Some participants even say that they "feel relieved" when they catch a glimpse of the ship at ports. From here on the 99th voyage will enter a long port rush. Tomorrow, the ship is docking in Durrës, Albania!