[99th Cruise Report]Arriving in Durrës, visiting the capital Tirana and Krujë
Oct.2nd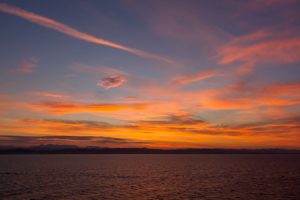 We visited Durrës in Albania for the first time, and participated in the "Sightseeing around the capital Tirana and Krujë"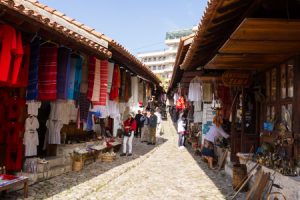 Located 1.5 hours by bus away from the capital Tirana, Krujë is 608m above sea level.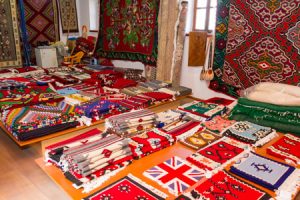 In the Krujë bazaar, there are many different kinds of traditional cloth and fabric on sale, such as tablecloths and lace, making it a fantastic spot for shopping.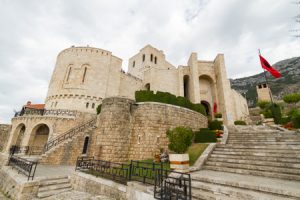 From there we moved onto Skanderbeg National Museum. The museum was built in 1982 on the site of Krujë Castle, erected to commemorate Albanian national hero Skanderbeg who fought back against the spread of the Ottoman Empire.
On the museum roof, the orange roofs and lush greenery spread out across the city making for some beautiful photos!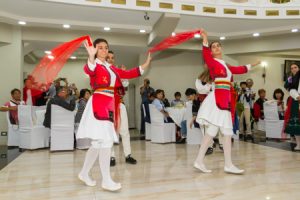 And onwards to a lunch of traditional Albanian cuisine, accompanied by a music and dance show. The show made for a relaxing atmosphere and was met with a large round of applause.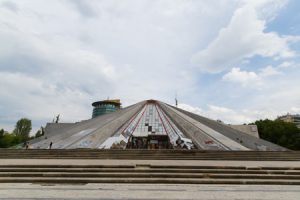 Afterwards we visited the Enver Hoxha Pyramid, erected in 1988 to commemorate the 80th birthday of longtime Communist leader Enver Hoxha. The pyramid was designed to look like a flying object that had swooped down upon Tirana.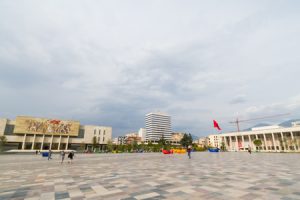 We then visited Skanderbeg Square in the heart of town, which is surrounded by the Et'hem Bey Mosque, the Clock Tower of Tirana, the Tirana International Hotel, as well as a number of fountains.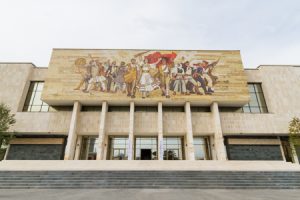 Also in Skanderbeg Square is the National Museum of History, the front of which is decorated with a huge mosaic depicting Albanians from throughout history wearing different clothes and carrying different weapons. Overall it was a fun and full day with many people saying how much they enjoyed themselves.