[99th Cruise Report]Kotor, Montenegro
Oct.4th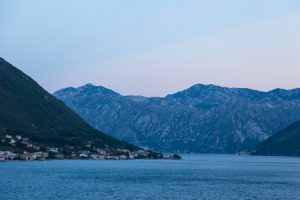 On the way Kotor in Montenegro, the ship passed through some beautiful fjords, with fantastic scenery visible from the decks. And then off for a walk through town!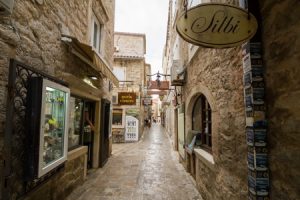 First we made our way to the old town of Budva. Most of the buildings here were built in the time of the Venetian Republic, and the architectural style is visible in the doorways, hinges, windows and balconies.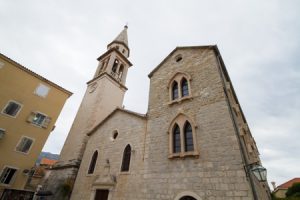 Budva has a relaxed atmosphere, and in the Old City you can find the three main churches of Budva: St Ivan's built in the 7th Century, Santa Maria built in 840, and the Holy Trinity Church built in 1804.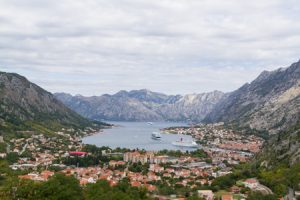 After getting into a taxi, the local driver offered to take us somewhere with breakthtaking views of the whole city. The orange roofs and greenery made for the most beautiful sight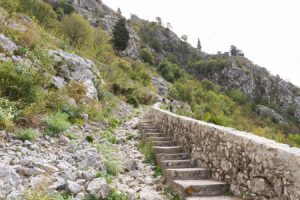 Making our way back to Kotor, we set out towards the fortress on the mountain. Hiking to the summit takes about 1.5 hours, and on the way we were encouraged by those on their way down who told us that the view was fantastic.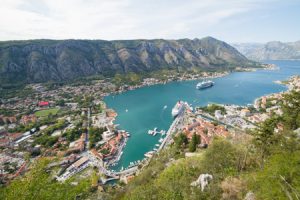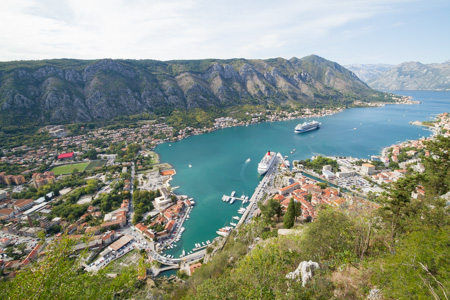 Once at the top, our well-wishers were proved right as the beautiful view took our tiredness away, and we could see our home, the Ocean dream.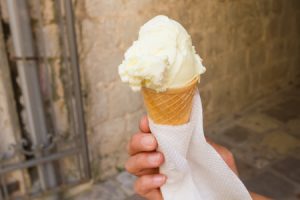 On our way down the mountain, we came across an ice cream vendor. Nothing like an ice cream after a long hike!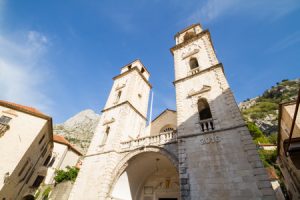 Lastly we went for a walk through the Old Town of Kotor, where we came across the Cathedral of Saint Tryphon. After being built in 1166, the cathedral has been struck twice by earthquakes but has still survived. The two eye-catching Baroque style towers were both built after the earthquakes.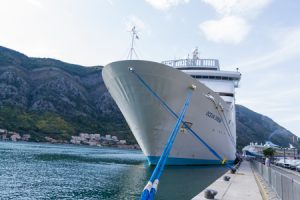 And lastly, back to the ship, where many of the passengers all had their own stories about the beautiful scenery they saw that day.