[99th Cruise Report]Palermo (Italy)
Oct.6th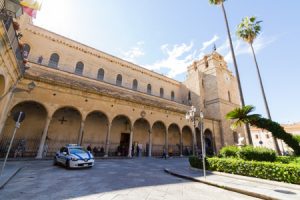 Today the Ocean Dream arrived in the Italian port of Palermo, where we were also blessed with beautiful weather. After disembarking, it was time to make our way towards the World Heritage Site of Monreale.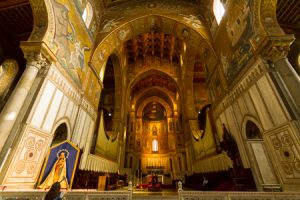 Construction on the cathedral of Monreale began in 1174, and was finished just two years later. The inside is covered in beautiful golden mosaics, some of which depict the life of Jesus and scenes from the Old Testament.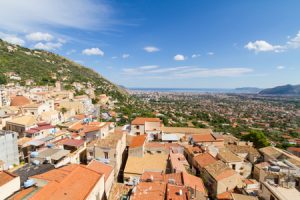 The other must-visit here is the terrace of Monreale Cathedral, where you can see all of the city in one sweep. The orange roofs and blue sky makes for a breathtaking scene.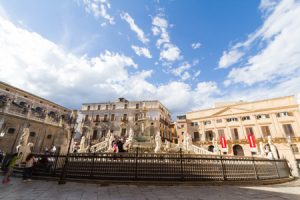 After lunch we visited Piazza Bellini, which is made in the Norman-Arab style, as well as two of the most emblematic cathedrals of Palermo, the Church of Martorana (made in the baroque style), and the Church of San Cataldo. Though their respective styles are completely different, they both make up an amazing part of the Palermo skyline.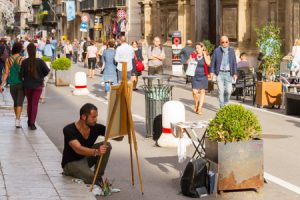 Following on from Piazza Bellini, we made our way down Via Vittorio Emanuele II, where both tourists and locals made their way along the street, with both musicians and artists adding to the relaxing atmosphere.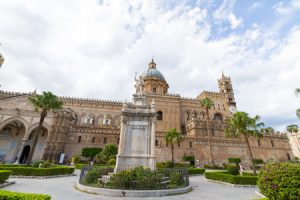 Making our way along the boulevard, we arrived at Palermo Cathedral, which houses the remains of successive generations of Sicilian royalty. With the round central roof and beautiful carvings, it's an impressive sight to behold. The cathedral has been modified and added to over time, giving it the unique shape it has today. Inside there are many treasures on display, including the golden tiara of Constance of Aragon and other gilt items.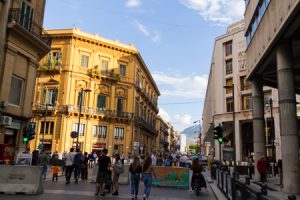 Last was to head along Via Maqueda on the way back to the ship. The area around the street is part of the Old Town, but still exudes great energy, with a great number of souvenir and clothing stores along the way. Passengers had the opportunity to enjoy some shopping on the way back to the ship, enjoying the last of what was a full day in Palermo.