[99th Cruise Report]Motril (Spain)
Oct.9th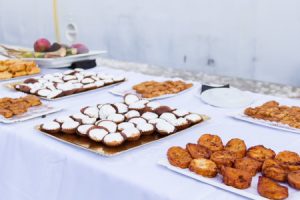 The Ocean Dream has arrived in Motril, Spain! To our excitement, many sweets were prepared to welcome us to the city when we disembarked the ship. Participants are all smiles as they try the delicious sweets covered in cinnamon and sugar at the port. After departing the ship in the late afternoon, we headed to Alhambra.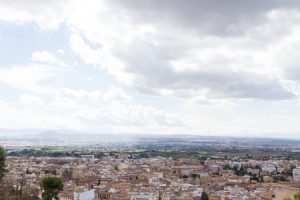 The first place we headed to on the bus was Albaicín. The area was built in the 11th century by Muslims, and is one of the oldest towns in the city of Granada. During the Reconquista lead by the Christians, it is said that the white walls and stone paths of this Muslim district were bathed in blood.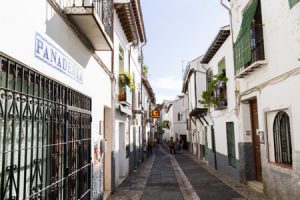 Albaicín was originally built as a walled city designed specifically to prevent enemy invasions. Today, you can enjoy the picturesque views the city has to offer as you get lost in a maze of narrow pathways that characterizes this district.
Next, we headed to Mirador San Nicolás, or San Nicolás Viewpoint. From here, you can get a clear view of Alhambra with the Sierra Nevada mountain range in the backdrop. The view from this spot was truly breathtaking. After a brief stop at this viewpoint, we headed to Alhambra. The Alhambra was completed during the rule of Muhammed V during the Nasrid dynasty, and is widely considered the pinnacle of Islamic architecture. During this era, more than 2000 people including Moorish nobels lived in the Alhambra, and inside the fortress there were markets, mosques, residential areas, and even seven palaces for nobel families!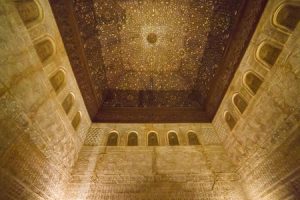 Our guide took us next to the Nasrid Palaces. Inside you can see some of the best works of Islamic architecture. The intricate designs are something definitely worth seeing. People were so impressed by the beauty that some even suspected that the sultan used magic to build these palaces.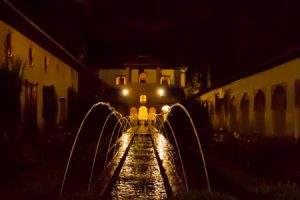 Finally, we headed to Generalife. The Palacio de Generalife was built as a summer palace for the Nasrid rulers, and is also known as the "Water Palace" for its use of melted snow water from the Sierra Nevada mountain range in its waterways. All of the fountains are lit up, creating a very mystical atmosphere in the garden at night. Many participants were very satisfied with their experience, happy that they were finally able to visit the palace. The day ended on a high note after spending a beautiful evening in Alhambra.