[99th Cruise Report]Callao, Peru ~Historic Center of Lima~
Nov.13-14th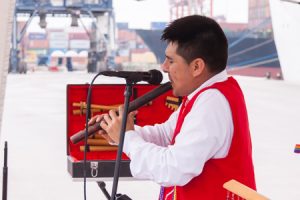 The Ocean Dream has arrived in Port Callao, Peru. Port Callao is one of the biggest and most important ports in Peru, and we will be staying here for four days.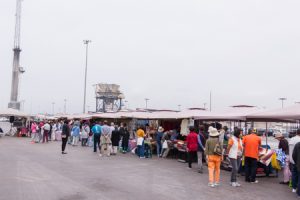 There are many souvenir and handicraft vendors in the port, and some people are already enjoying shopping!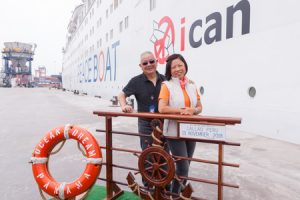 Peru is a country filled with once-in-a-lifetime places to visit, including Machu Picchu, "the city in the clouds", Cusco, a known World Heritage site, and the famous Nazca lines. Everyone left the ship with excitement, ready for new encounters with amazing nature and local people.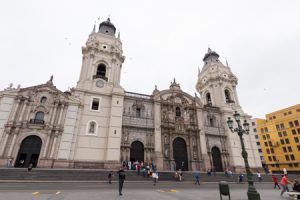 Next we headed to the historic center of Lima, a World Heritage site. First off, we went to the center of the colonial-style city, Plaza de Armas. In the middle of the plaza is one of the oldest Cathedrals in the South American continent, the Lima Cathedral. The cathedral is known for its beautiful exterior, but you can also find many historic artworks inside as well.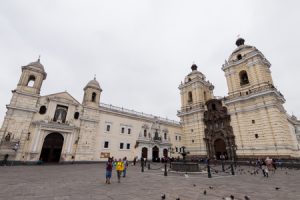 This is the Basilica and Convent of San Francisco. It was built over a span of over 100 years, starting in 1546! What is outstanding about this church is the delicate and exquisite façade, which leaves visitors awestruck by its beauty. There are also monasteries, chapels, museums and catacombs.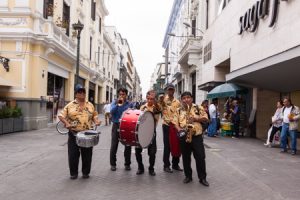 As you walk along La Union street, we heard the sound of music from afar. As we approached the sound, we found a band playing music. We enjoyed the live music while eating the churros we bought along the way.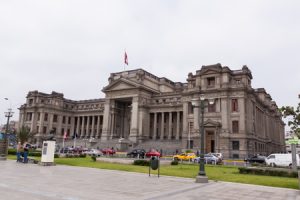 This stately and enormous building at the Plaza San Martin is the Supreme Court of Peru.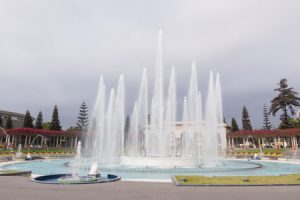 Finally, we are off to Reserva Park. This park is known for holding the Guinness World record for largest fountain complex in the world. Within 8-hectares there are 13 distinct fountains. One of the fountains called "Magic Fountain" can even shoot water up to 80 meters high! Our day in Lima was a day filled with interesting sites and unique experiences.