[99th Cruise Report]Callao, Peru ~Miraflores~
Nov.16-17th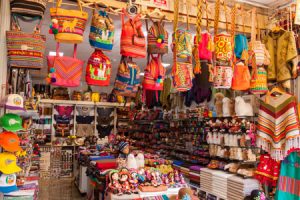 We have arrived in Miraflores! We first headed to Mercado Indio, where they sell a variety of arts and crafts. At the market, we found sweaters, hats, gloves made of alpaca fur, alpaca stuffed animals, and other traditional Peruvian crafts.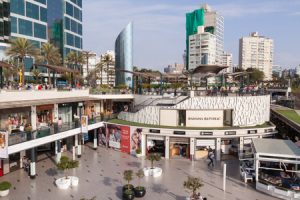 Next we visited Larcomar to visit some of Peru's most trendy cafes, shops and restaurants. The mall has an impressive number of entertainment options, including a movie theater, gallery, game center, and even a bowling alley.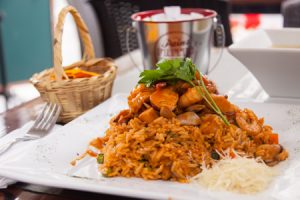 Out of the over 160 stores in the complex, we chose a restaurant for the irresistible scent of delicious food wafting out of its storefront. We ordered a seafood risotto full of cheese recommended to us by our waiter. The combination of the cheese and seafood was delicious! The dish was gone in a flash.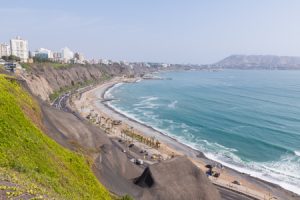 The Larcomar was built right on the edge of a cliff, which means it has a beautiful view of the Pacific. The gorgeous landscape has us at a loss for words for a few moments. We could have stayed there forever, but too soon, it was time for us to head back to the ship.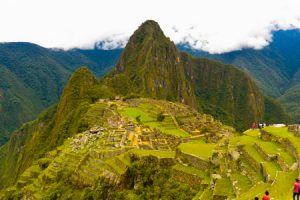 Back on the ship, we met some people who had just returned from an excursion to Machu Picchu. They were all smiles as they told us about their fantastic experience visiting the famous ruins. The Ocean Dream's four days in Callao is finally coming to a close, and next we sail for Puerto Quetzal, Guatemala. (Photography: Kitanaka Shiho)