[100th Cruise Report] Call to Montevideo (Uruguay)
Feb.13th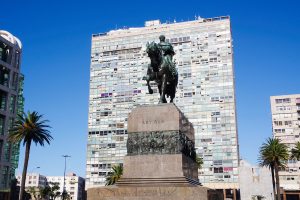 The Ocean Dream has arrived in Montevideo, the capital of Uruguay! Uruguay is the first winner of the FIFA World Championship, and with more cattle than people is the world's largest consumer of beef. It is a tourist spot irresistible for football lovers and meat lovers. Heading straight from the harbor to the center of the city, the first thing you come upon is Independence Plaza. Standing dignified in the center of the plaza is a statue of Jose Artigas, a national hero who led the army in the Uruguayan independence war.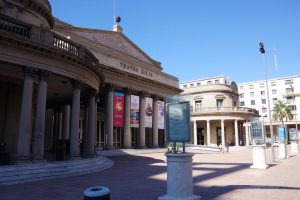 Right next to Independence Plaza is the oldest theater in Uruguay called Solis Theater. Various events including opera and concerts are held here. The beautiful architecture has been reproduced as it was originally designed, and the pillars create a majestic atmosphere similar to that of the Parthenon in Greece.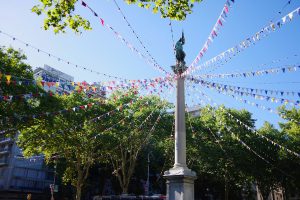 Leaving Independence Plaza and going down the main street, July 18th Boulevard, we arrive at Plaza Cagancha. In Montevideo, many of the highlights are concentrated along the boulevard, it is a port town where guests can easily enjoy sightseeing by foot.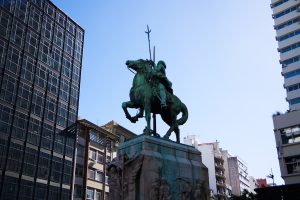 The Gaucho monument stands distinctly amongst the rows of buildings. In Uruguay, a gaucho is similar to a cowboy and makes traditional cattle leather goods and raises livestock. The Gaucho Museum is located right next to Independence Square and here you can learn about the life and history of gauchos.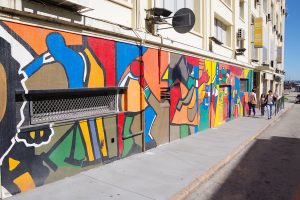 Of course, we had a steak for lunch! As expected from Uruguay, the number one consumer of beef. All of the steaks are good size portions. The sizzling of the steak on the burning charcoal in front of you, combined with the spicy fragrance and warmth of flickering flames makes for an appetizing experience. The tender steak slices easily at the touch of the knife, it is a delicacy that you should definitely experience once in your life.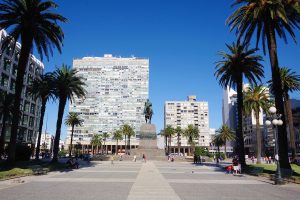 The sight of smiling people walking in the city and the delicious cuisine made for an enjoyable day in lively South America. The Ocean Dream will arrive in Buenos Aires, Argentina tomorrow! Our ever exciting trip through South America continues!