[101st Cruise Report]Santorini (Greece)
May.19th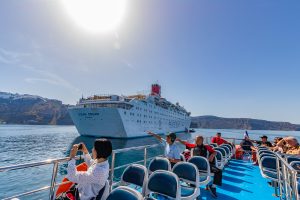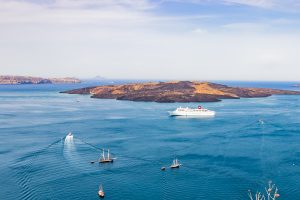 Floating in the Aegean Sea lies the beautiful island of Santorini. With its tall rust-coloured cliffs and iconic whitewashed buildings, ships like the Ocean Dream are not able to dock in Santorini, so as the ship drops anchor in the caldera, passengers make their way ashore onboard smaller "tenderboats".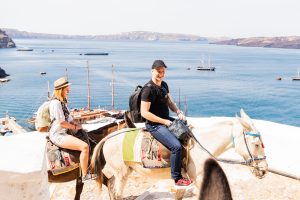 Arriving in the Old Port, the town of Fira can be reached either by cable car or on the backs of donkeys, which weave their way up the winding cliff roads.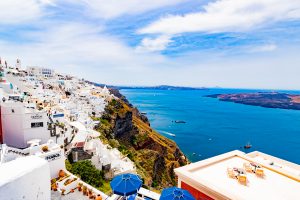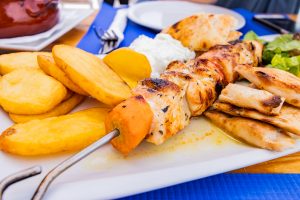 The whitewashed houses and blue sea and sky provide a stunning contrast, and soon enough it's lunch time! Finding a spot that gazes out over the ocean, lunch was greek salad, souvlaki, pita, and potatoes. Time to eat!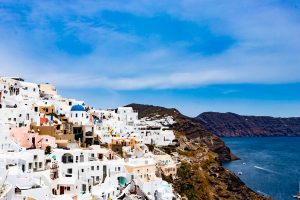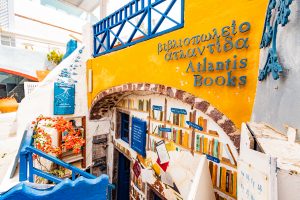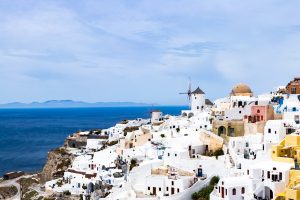 Making our way further down the island, we arrive to the town of Oia. From the lookout the beautiful blue and white become even clearer, making for a truly picturesque view of the island.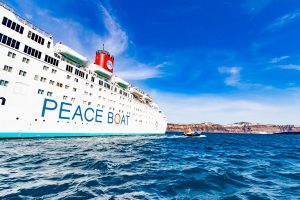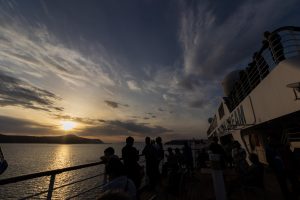 As we began our departure from the island, the evening put on a stunning show with shades of orange sky to see us off. And with the the ship began making its way to its next port of call, Piraeus.