[101st Cruise Report]Ponta Delgada (Portugual) Port of call
May.31st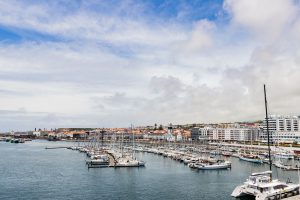 The Ocean Dream arrived at Ponta Delgada, Portugal Azores, around noon. The island of San Miguel is located approximately 1400km west of the mainland Portugual and it is also known as part of the lost legend, the Atlantis. Ponta Delgada has a subtropic climate.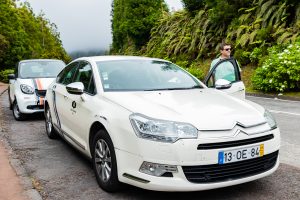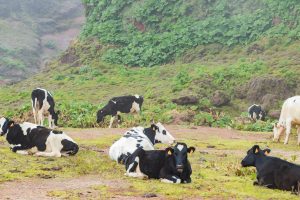 We are heading to the magnificent view of Ponta Delgada, 'The Green Lake' and 'The Blue Lake' by taxi.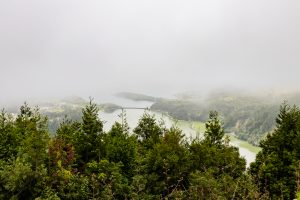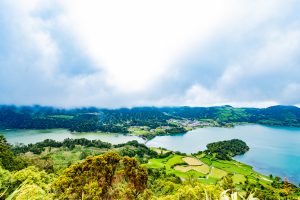 On the right you see the Blue Lake and Green Lake on the left. The color difference is caused by the depth of the lake, and the green color is consisted of algae growing in shallow water. The color difference is more obvious on a sunny day, making the Blue lake much more blue.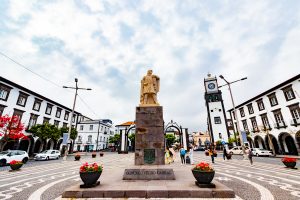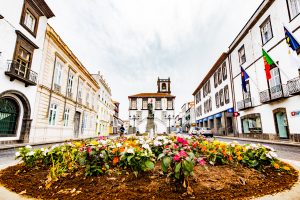 After we enjoyed the nature at the lake, we came back to the town center. We saw many churches, you can also see statues in the square.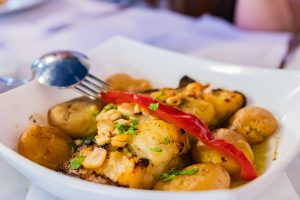 Let's have Bacalhau (dried cod) and Portuguese wine for dinner! Bacalhau is one of the popular dish in Portugual so we asked for a oven grilled style. The saltyness of the cod and the garlic makes a perfect match!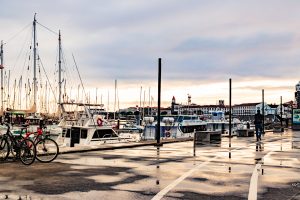 After we got out of the restaurant, the streets were wet. It seems like there was a light shower while we were dining. The wet surface and the sunset makes the view even more nostalgic. The rich nature and wonderful views in the European spring, as well as the numerous world heritages has left lots of memories to our hearts. It's time to say good bye to the European scenic views and now we are headed to the Atlantic Ocean. After the long stretch on the sea, New York will be waiting for us!