[101st Cruise Report]Call to New York (USA) Day 2 -Onboard Event-
June.8th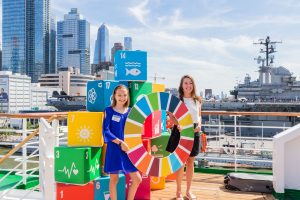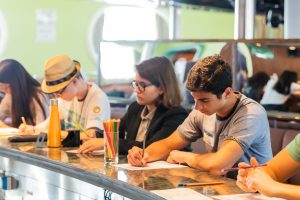 While calling at the port of New York, an official UN event was held onboard the ship commemorating World Oceans Day. The UN passed a resolution in 2009 recognizing World Oceans Day, an annual observation to honor, help protect, and conserve the world's oceans. There are many issues related to our oceans that need to be addressed, such as protection of resources, pollution due to industry and everyday waste, and rising sea levels as a result of global warming.
At the end of the event, there was a Yosakoi (traditional Japanese dance) performance on the aft deck of the ship. Seeing the dancers perform with Manhattan as a backdrop was a truly memorable sight. After the performance many people took photos with the performers and were extremely satisfied with their night.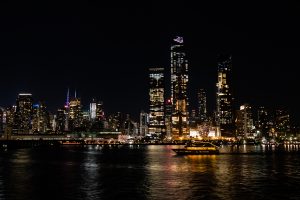 Passengers returned to the ship, their mobile home, later that night. Everyone seemed to be happy with their time in the city, but many said that two days was not enough to enjoy all the city had to offer. The Ocean Dream bid farewell to Manhattan and headed off to its next destination, Jamaica.