[101st Cruise Report]Port of Cartagena (Colombia)
June.17th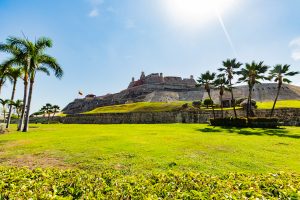 Ocean Dream has arrived at Cartagena, a city in Northerm Colombia. Today we will be joining the 'Mangrove forest eco cruise and old quarter in Cartagena' tour. We will first head to San Felipe Fort, which is a 20 minutes bus ride. It is considered to be one of the most tough and robust fort in South America and is located on a 40m high hill.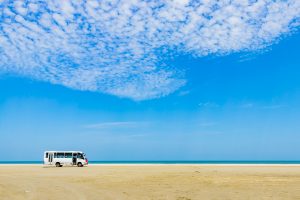 On the way, the bus runs through the beach looking to the ocean on the left. How exciting is it to run along the beach by car!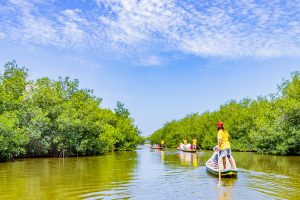 The cruise begins to head to the Mangrove forest once we got on a 4-person seating boat. The contrast of the lush green mangrove, blue sky and the white clouds makes a fantastic view. As we sail along, the boat barely makes it to pass at some parts. The boat continues to move forward nevertheless. The weather is really hot under the shining sun, but we can hear the passengers saying 'It feels so nice,' when we were passing through the shades. The steering sound echoes in the quiet mangrove forest.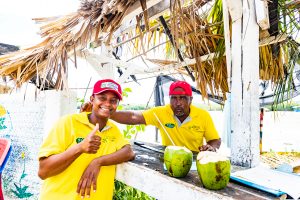 The 1 hour cruise felt like it was 10 minutes. When we got off, we were given some coconut water. With slight sweetness and refreshing taste, it was a perfect hydration on a hot sunny day.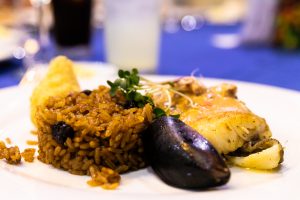 After we enjoyed the nature in the Mangrove forest, it's time for lunch! Many of the dishes use coconuts, from coconut milk based rice and a coconut tart for our dessert.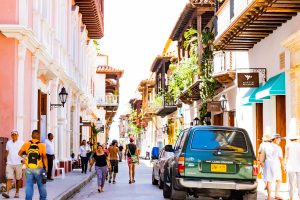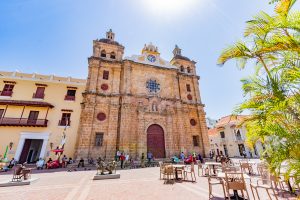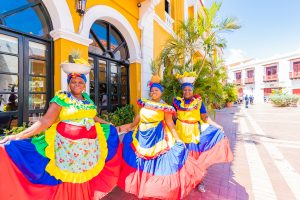 After lunch, we next headed to the old quarter, which is surrounded by a 4km long wall. Having a colonial style atmosphere, the old quarter in Cartagena is registered as the UNESCO World Cultural Heritage site. We saw many women wearing colorful traditional dresses. They have a unique style in carrying fruits and snacks to sell on their head.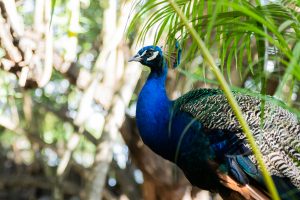 After the boat cruise and sightseeing to the old quarter, we returned to the cruise terminal. Next to the terminal, there is a facility called 'Ecopark', where we could see peacocks, flamingos, parrots, and other animals such as anteaters and squirrel monkeys.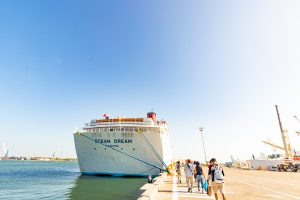 Having experienced both the nature and the history of the town, it became a day filled with surprises and enjoyment. Tomorrow, we will be visiting Cristobal, located in the neighboring country Panama.