[101st Cruise Report]Rabaul (Papua New Guinea)
July.24th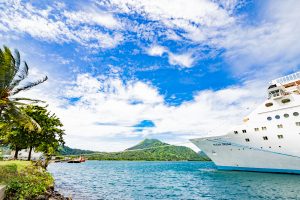 Today the Ocean Dream arrived in the final port of call of the 101st Voyage, Rabaul in Papua New Guinea. The day started off a little cloudy, but slowly the clouds disappeared bit by bit to show off the beautiful blue sky, making for a fitting start to our final port.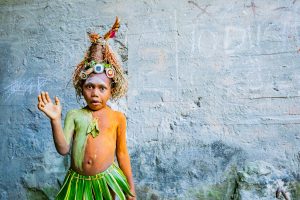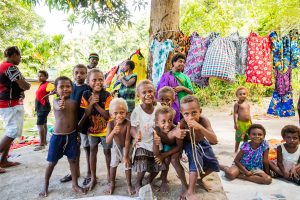 Rich in nature, Papua New Guinea is home to many different tribes and ethnic groups, each of which has its own distinct customs and cultures. Many local handicrafts were on sale as souvenirs, making them rare and beautiful gifts.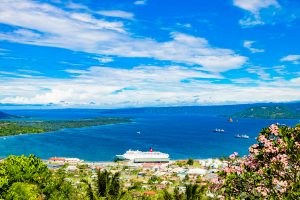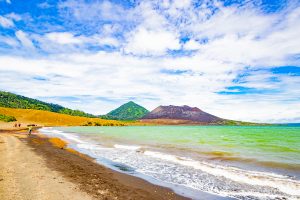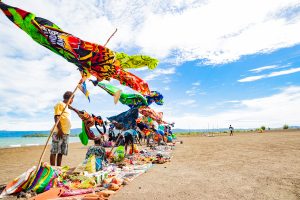 From the Rabaul Caldera lookout, all of Simpsons Bay can be taken in, including where the Ocean Dream was anchored offshore. With not much in the way of buildings, the scene was one of beautiful natural serenity.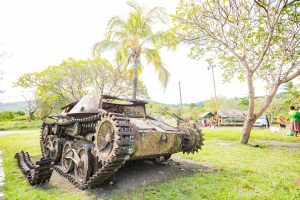 Next we made our way to Admiral Yamamoto's Bunker, the ruins of the frontlines command post of the South East Fleet during WWII. The ruins of tanks and of war were on show in the museum, giving some idea of the scale of the war that had been taking place here.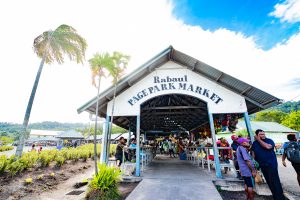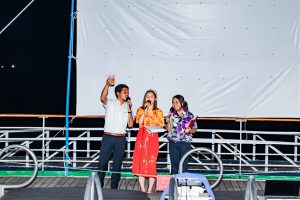 Combining the remnants of war with untouched nature, Rabaul seems like a fitting final port in our long journey. Back on the ship, we held the final departure ceremony of the 101st, and could look back on the many memories, meetings, and experiences we gathered along the course of the last 100 days. With that the ship set sail, and started its way back to Japan.