[101st Cruise Report]Farewell Party
July.29th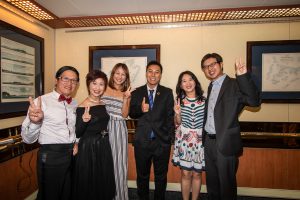 In gratitude to the 3-month journey that passengers spent onboard, a farewell party was hosted by the captain of the Ocean Dream. Everyone is dressed in formal wear to enjoy the joyful and flamboyant atmosphere. Drinks were served in the Broadway lounge and after the toast, the band performed live in on stage, as the crew gave final greetings to the participants.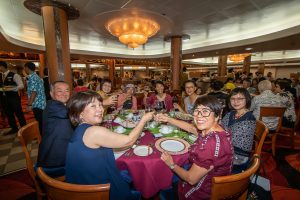 Special dishes were served in the Regency restaurant, as passengers enjoy the conversation over the meal.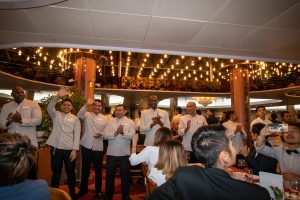 Suddenly all crew including the restaurant staff, housekeeping staff gathered around the dining table. People were surprised by the songs delivered by the crew. Some people were moved and even in tears with the little surprise.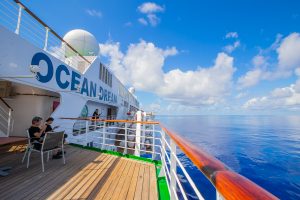 Ocean Dream is finally back to its starting point Japan, after 104 days on the sea.