[102nd Cruise Report]Puerto Quetzal (Guatemala) – Community Tourism and visiting the mangroves
Sept.26th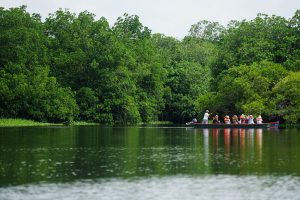 At the port of Puerto Quetzal in Guatemala we visited Monterrico, a village running a "community tourism" initiative. Community tourism is, as the name suggests, promoted and run by local residents together in cooperation to welcome visitors both domestically and from abroad to foster exchange with the local community. Monterrico is a small village of around 6000 inhabitants with a beautiful lush natural environment along the coast, as well as plenty of trees. After arriving, we boarded a boat for a tour of the local mangroves.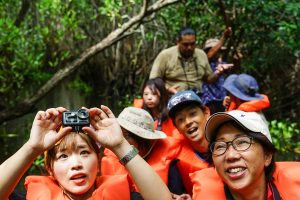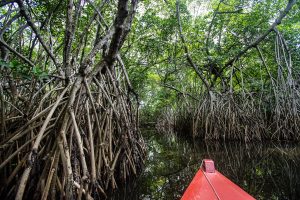 This waterway is called a "water road", and even today is used by residents as a way of ferrying people and goods.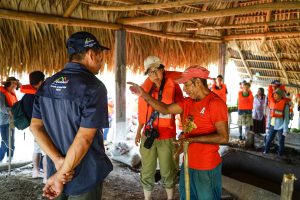 Halfway up the river we stopped a small island where we learned about the local craft making all manner of things from the mud and salt in the earth. With unique methods including using bird eggs to measure minerals, we were lucky to gain some local wisdom about how the earth is used.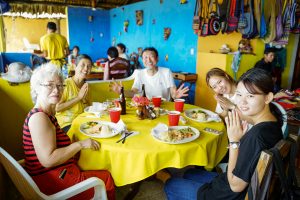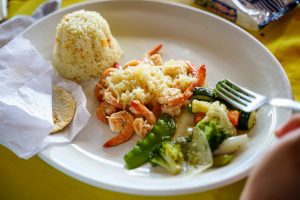 For lunch we had prawns in a sweetened sauce, which, accented with a bit of spice made for an amazingly tasty and delicious lunch. We also had cinnamon flavoured snacks and some beautiful local coffee.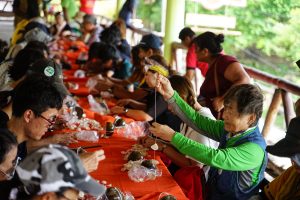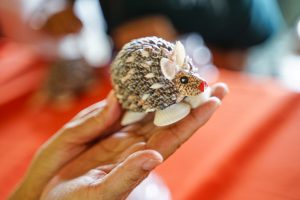 At a workshop, we learned how to make necklaces from shells and well as shelving, with everyone struggling (but still having fun!) to make some unique products of their own.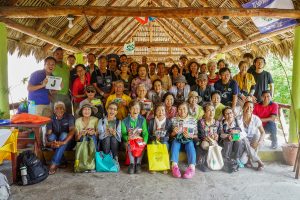 Afterwards, we donated some UPA goods to a local school, learning that more than just the physical items we give, it's the years of connection and communication we build with local communities that is the true gift we both receive.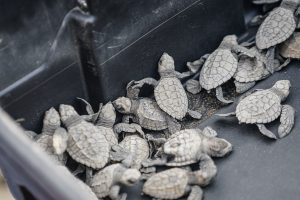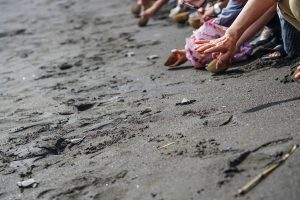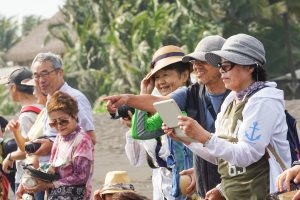 At the end of the day we visited a sea turtle sanctuary. We were lucky in our timing as it was just around egg laying season, and at night all the turtles come to the beach to lay their eggs. However as the eggs are often taken by people to be eaten or sold, the center takes the eggs in to ensure that they can hatch safely, then returns the new hatchlings to the seas. Getting to truly meet the local people and experience Guatemalan life, we were also able to learn about the harsh reality of the natural world, and how precious life is. Looking back on being warmly welcomed by our new friends, the day was filled with smiles and memories, and with that the ship left from Puerto Quetzal to move onwards to the next port of Cristobal in Panama.