[102nd Cruise Report]UPA Project – Last day of sorting the aids –
Oct.1st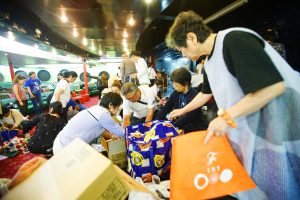 United People's Alliance (UPA) is a Peace Boat project to deliver aids that were collected from all over Japan to the ports that we visit. We have been delivering aids on this cruise as well, especially in Central and South American region. Our next port of call, Venezuela will be the last port which we will hand out the aids, and participants helped out to sort the last batch of aids today.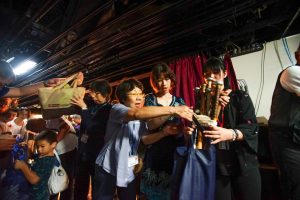 Participants who came to help out is of course doing it as a volunteer. Many people offered their hand to help out to support our project.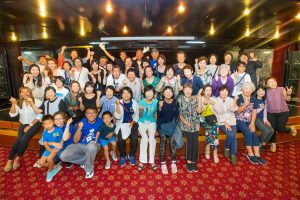 Stack of boxes had been sorted out with the help of many, and the aids were organized and categorized within 15 minutes. It didn't need so much time to finish the task. Everyone seemed fulfilled, making good deeds and accomplishing something together.