[102nd Cruise Report]Shining Show
Oct.23rd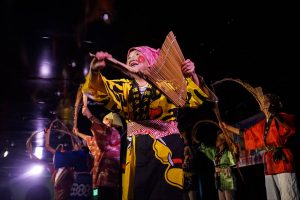 Half the voyage has passed, and we have less than half of the days of the trip. There was a mid-term presentation where participants will report their activities onboard or self-organized events which they have been organizing.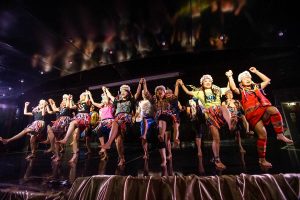 22 presenters participated in the event with various contents. The photo is showing Taiwanese performance by passengers. People are dancing with their colorful costumes.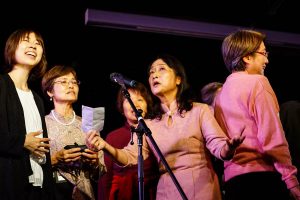 From ukuleles to ocarinas to dance to band performance, people cheered for all the performers. What was impressive was that the performers were the ones who were enjoying the event the most.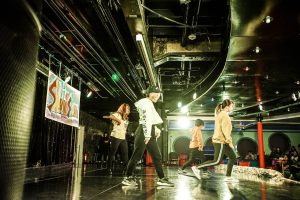 Peace Boat voyage is a cruise that sails carrying many people. People have different interest and through this presentation passengers are inspired to try new things. Encountering new things or people is one of the highlights of the trip. There are endless possibilities on this boat, that slowly sails the middle of the ocean.