[103rd Cruise Report]Lunar New Year!
Jan.25th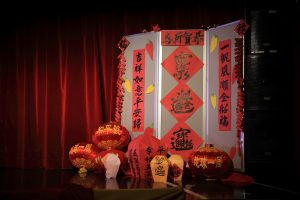 Many regions throughout Asia celebrate the New Year according to the Lunar calendar. Today marks that special New Years Day. The whole of the ship has been decorated in the colours of the New Year, with various events to experience different cultures and games related to the Lunar New Year taking place.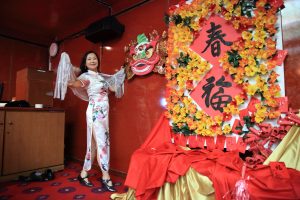 First of all – here is the Free Space on the 8th floor of the ship, where a space for experiencing different cultural activities is being held.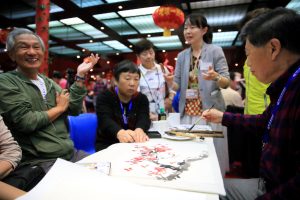 Everyone is so impressed by the high quality of the work taught by the ink painting teacher in this corner!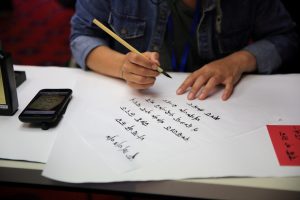 Here is the calligraphy corner – all are mesmerised by the beauty of the flowing brush and letters.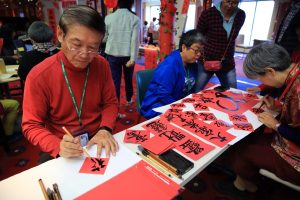 Celebratory characters are drawn here on red paper.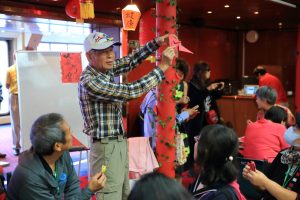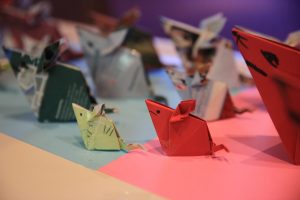 In this corner, participants are guided as to how to make this year's Zodiac, the rat, from origami. And voila, the finished product! Such cute rats for this year!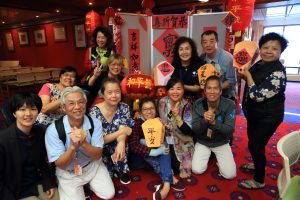 Participants take photos together in front of the handmade decorations. There is such a nice warmth from things we have made ourselves!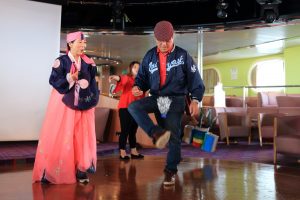 In this next venue, "Seollal Space," traditional Korean New Years games are being played. This is Jegichagi, kicking a small top with feathers on it and competing to see who can kick the highest number of times, and keep it up in the air!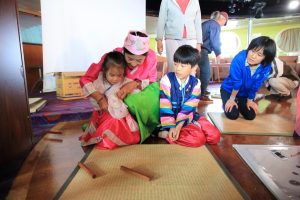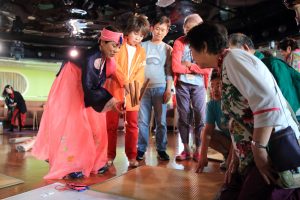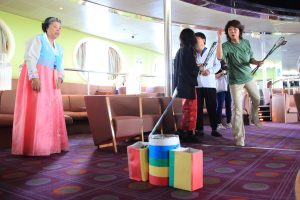 This is Yut Nori, a kind of dice game of course popular for children, but also for adults and all young at heart.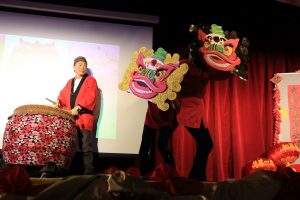 In the Broadway Lounge, the largest venue on board, a special New Years show is taking place, showcasing traditioanl Chinese music and dances enjoyed at this celebration. First of all, a fierce lion dance begins, to drive out evil. What is surprising is that not only the dance, but even the lion itself was handmade by participants onboard. The quality is amazing!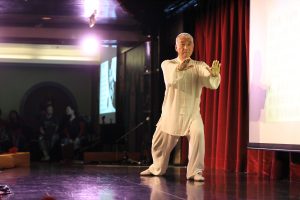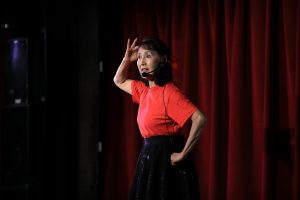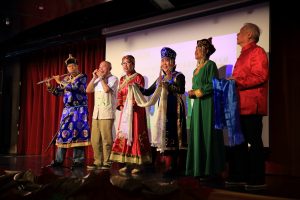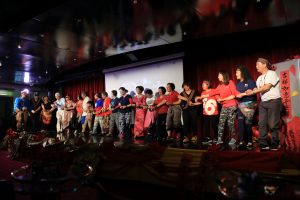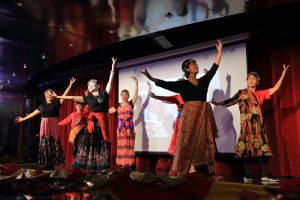 The performance continues. A variety of performances and displays from different regions throughout Asia are on display, inclduing the well-known Tai Chi, rare Peking Opera, performances in Mongolian language, and Taiwanese music.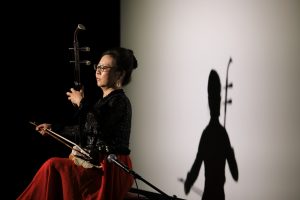 As a special guest at the end of the evening, guest educator Zhang Yan appears, giving an incredible performance on the erhu, a two-stringed bowed musical instrument.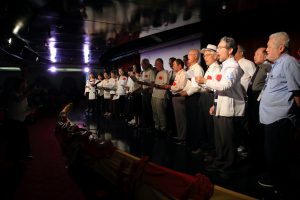 The finale of the event is a choral performance of the song "Flowers Bloom" by students of Chinese language onboard, who have all been practising hard for this day. With participants from many different backgrounds and places, this was a moment for all to unite and celebrate the Lunar New Year.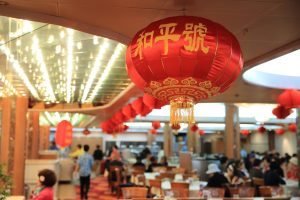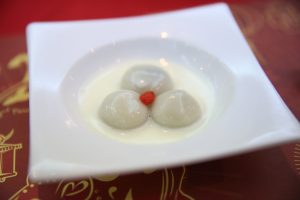 The restaurant is also in Lunar New Year mode!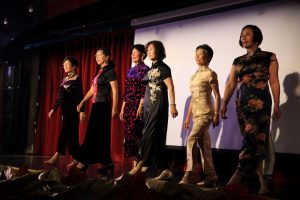 After filling our stomachs, participants headed to the day's final event – the Lunar New Year Fashion Show. A gorgeous fashion show displaying the various colours of the season! Participants walked the runway in their favourite fashions, including Cheongsam and other traditional wear.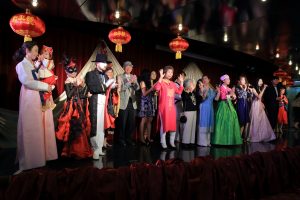 At the end, everyone wishes each other greetings – hoping for a wonderful new year celebration and also year to come!