[103rd Cruise Report]Onboard Sports Festival 1 -Rainbow Summer-
Feb.9th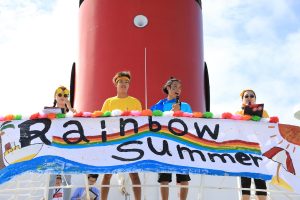 Finally, the day has come! One of the most popular events on Peace Boat voyages, Sports Festival took place. Passengers were divided into Yellow and Blue teams by their birth-months to compete against each other in various games.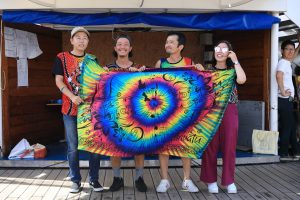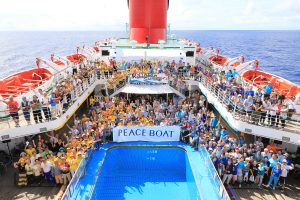 Important reminders regarding safety and health started off the morning as February in the Southern Hemisphere is very hot and it can cause heatstrokes. A lot of people showed up for the opening ceremony because the number counts toward the teams' points. Group photo was taken with the big group.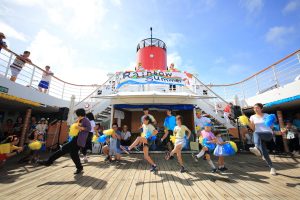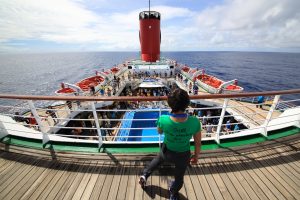 After watching the exhibition by the kids, everyone joined the warm-up exercise.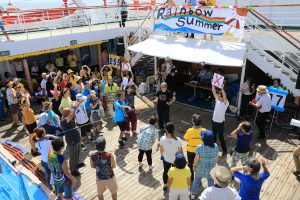 The first game was true-or-false quiz. Participants had to think hard and move to the answer quickly.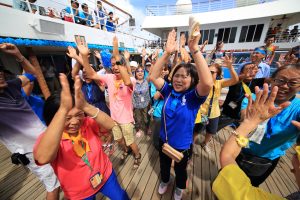 Look how happy they look for correctly answering! All generations were enjoying like kids!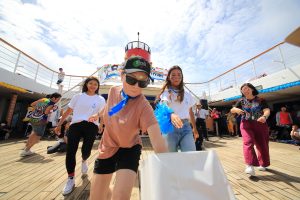 Next game was goods-lending. Each participant picks up a pice of paper that tells an item to find and lend in the venue.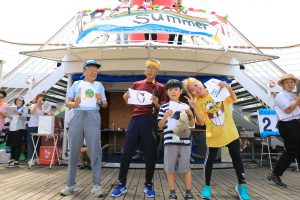 The items were shown as pictures instead of words so that language wasn't the issue.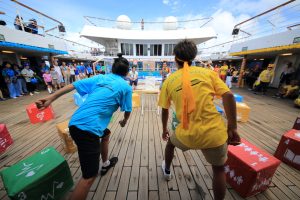 The last game in the morning was "Cube de SDGs!" The team leaders picks up a cube.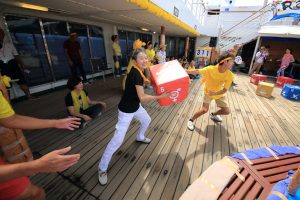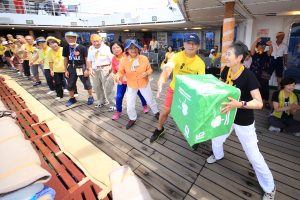 The cube was passed through a queue of their team members.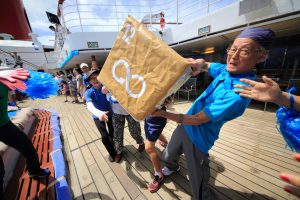 "Go go! Well done!" The venue was filled with cheering atmosphere.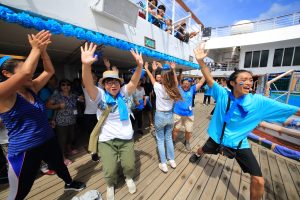 Blue team won the morning session. Yellow team was even more motivated for the afternoon.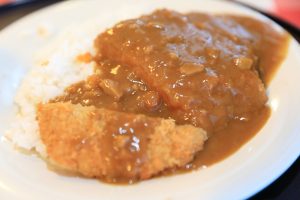 Lunch menu was Japanese-style curry and rice topped with deep-fried pork. It is a tradition as the dish is called "Katsu-Curry"which sounds like "to win (katsu)" in Japanese.