[103rd Cruise Report]Erhu Concert
Jan.22nd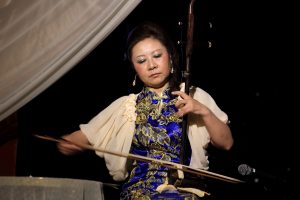 Guest educator Zhang Yan first started playing erhu at the age of 6, and after graduating from the Xian Conservatory of Music, she trained jinghu and jing erhu at the Beijing Opera and Arts College, before going on to hold concerts and seminars in a range of places including Shanghai, Nanjing, Suzhou, Hangzhou, Hong Kong, and Taiwan. She now works as an erhu teacher, but also performs in various Sino-Japanese cultural exchange events, and today we were very fortunate to be treated with her first concert, with a large audience gathered to hear her perform.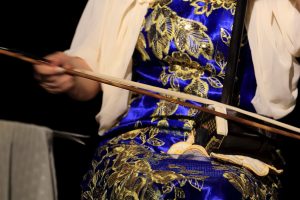 Many people are not familiar with the erhu, which is a traditional two-stringed Chinese instrument. With her musical talents, Ms Zhang transports those of us already traveling onboard to new and different places.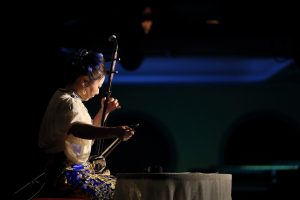 The programme consisted of both well-known Japanese songs, Taiwanese songs, and some of Ms Zhang's own arrangements including "Summer of Goodbye" and "Waltz", taking us to new worlds with the unique and somewhat ethereal sound of the erhu.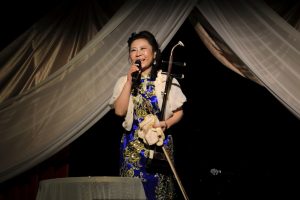 After the performance there were many calls for an encore, to which Ms Zhang kindly obliged. At the end of her hour-long performance, Ms Zhang's amazing erhu concert came to a close.