Enjoy every day – Making the most of the onboard Culture School (Part Two)
Apr.14th
Traveling with your sketchbooks 
One recommendation is to try taking part in the watercolour painting classes onboard. At the end of our stretches at sea are of course our times in port, and here people can relax and enjoy soaking up the local atmosphere at great ease. After a stroll through town, you can find a nice spot to kick back and even try a little sketching, something just a little different from simply taking a photo. With a blend of your own memories included in the sketch, you produce something truly unique, possessing something no one else could ever replicate.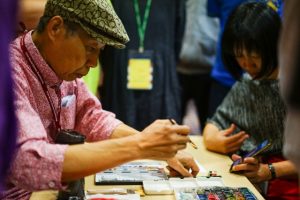 Many people in the watercolour classes often say it's the first time they've picked up a brush since they were a child.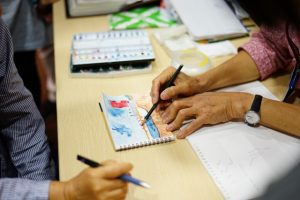 With a little bit of advice from the watercolour teacher, everyone is soon sketching some amazing works.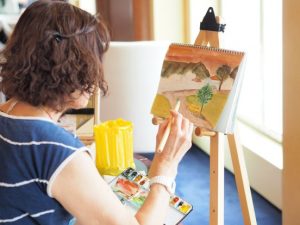 Sketchbooks filled with memories of the voyage.
A time to truly relax in the way you want to
A three month voyage around the world is the perfect environment to focus and to learn something new. One popular option amongst the culture school classes is the various dance classes on offer. There's ballroom, salsa, and hula, as well as a few brave souls taking on all classes at once. Learn one step, and the next step follows, and bit by bit you can focus on building upon your existing skills. Some passengers even get together with the friends to arrange their own practice sessions, and at a few points throughout the voyage there are dance parties and open performances where everyone can show off their new dance skills.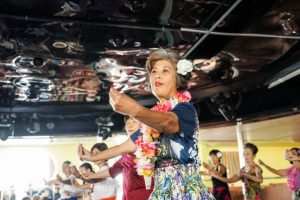 The fruits of everyone's labours is beautifully expressed in their fine steps.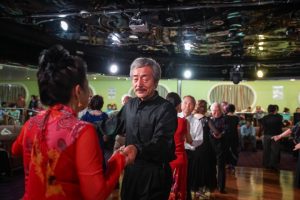 Many couples choose to start ballroom dancing together for the first time.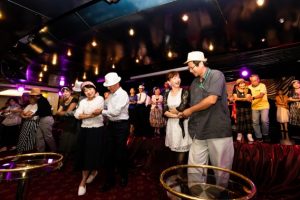 And at the end of the global voyage, many people step off the ship with just that little extra poise.