To the Shangri-la of southern India, where palm trees sway
2020/8/26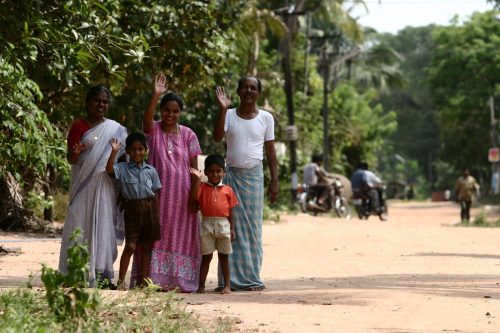 To the Calm Water City of Southern India
Thinking of India will bring you an image of hustle and bustle, but in the south you will find beautiful nature and a calm atmosphere. Kochi, the main city of Kerala at the southern tip of India, is a historic city that has prospered as a key point of maritime trade since Roman times. Kochi is also at the northern end of the watertown area, which extends from the coast to inland, and a water city with many canals. Our visit will take us to attractive places with beautiful nature nurtured by abundant water resources, the old town where European and Indian culture are fused, and to try the gourmet food unique to South India.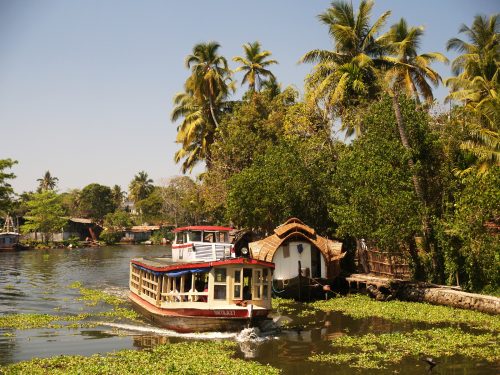 Visit the beautiful watertown area
Kerala is located in the southern part of India, blessed with abundant nature. In particular, the southern coast of Cochin has countless rivers, lakes, and coves that are connected like a net, forming a vast delta area called the "backwater". When you hear "India," you may think of a bustling cityscape or a vibrant market, but you can't miss these beautiful watertowns. Many people visit this region for it's boat cruises. The Backwater has been selected by National Geographic magazine as one of the "100 Landscapes to Visit in Life", and seeing it with my own eyes has made me agree with them.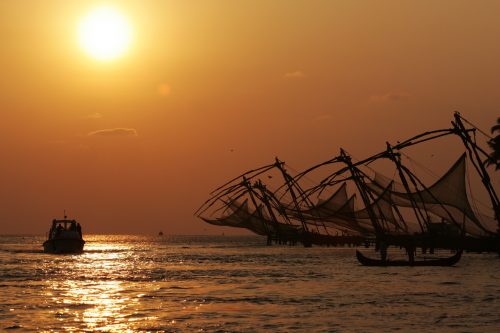 Walking along the water, I came across a huge net with a unique shape lined with slurries. This is a rare fishing method called "Chinese Fishing Nets" that can only be found in this area of India. It is named after China since it was introduced from China in the 14th century. It consists of submerging the net in the sea, waiting for the fish to enter, and using the principle of leverage to lift the net along with other 20 people. Watching this dynamic fishing style is impressive! The fish caught here will be sold at a nearby stall. It's fun to see what kind of fish will be caught.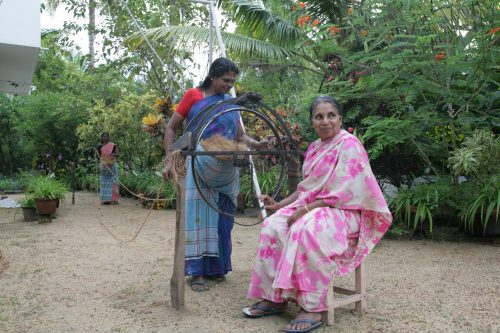 Learn about local initiatives and interact with people
While women's empowerment in India has some way to go, Kerala is known for its high proportion of women in the work force. In addition, while the literacy rate of India overall is about 75%, in Kerala it is close to 100% – amazing. When traveling on Peace Boat, we visit organizations that provide vocational training for women in financially difficult situations, learn about their efforts, and support programs to interact with local women. We can learn much from various initiatives that adress each local issue, in a valuable experience to experience the "now" of southern India by talking with and meeting the local people.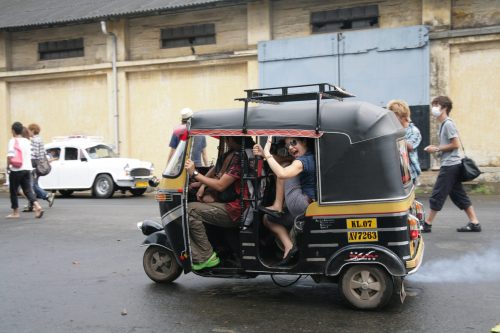 To the historic old town
When you visit India, take an Auto Rickshaw, a three-wheeled taxi with no doors or partitions. The refreshing breeze blows through the car, feeling wonderful. We head towards the old town of "Fort Cochin". This area was the first place in India colonized. Since the so-called Age of Discovery, when European countries such as Portugal and Spain set out on the ocean and colonized the areas they arrived at, Kochi has been under the control of Portugal, the Netherlands and the United Kingdom as a key point on the Indian route. A stroll through the old town allows you to enjoy the unique atmosphere that blends European and Indian cultures.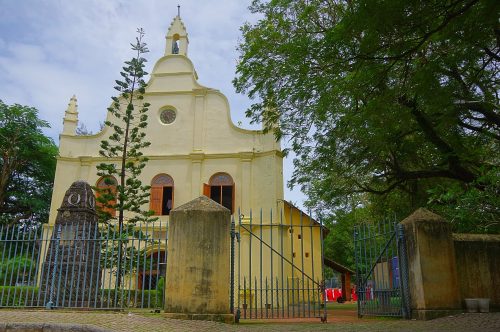 Swayed by the rickshaw, we come across a church with a lovely appearance. This is the Church of St. Francis, one of the oldest Christian churches in India, built by the Portuguese in 1503. It is also famous as the church where the explorer Vasco da Gama, said to have discovered the route from Europe to India, was buried. Near the church you can also find the "Vasco House" where Vasco da Gama lived. It is one of Kochi's oldest buildings, built in the early 16th century and now a cafe.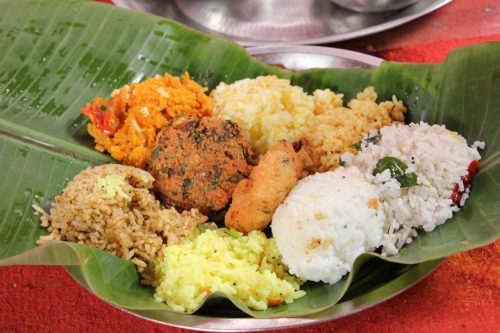 For lunch, we will have authentic curry. In Japan, it's easy to categorize it all currry as "Indian curry", but in reality, each region has its own curry with unique characteristics. South Indian curry is rich in vegetables and seafood and has a spicy taste compared to North Indian curry. The curry on the leaves of bananas and palms looks so delicious, and it's deep and spicy taste greatly stimulates the appetite. After all, the curry that you eat can here is the real deal! After a meal, enjoy a mellow chai tea with plenty of milk and sugar.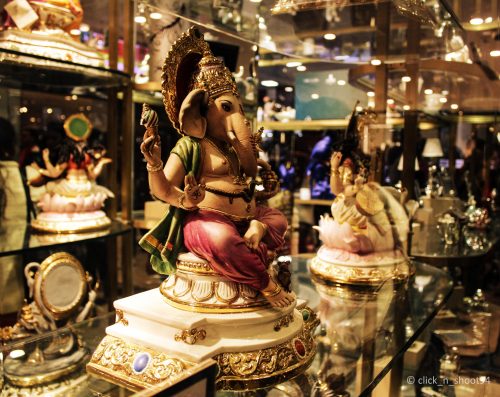 Unique souvenirs that are fun to choose!
Looking at the souvenir shops lined up is also a pleasure of traveling. You can find wooden carved statues related to Buddhism and Hinduism, traditional costumes such as saris and punjabi dresses, Indian cotton stalls, and colorful carpets. As well as such traditional souvenirs you will also find many visually attractive souvenirs, including unique and unusual ones. Paper goods such as letter sets, message cards, and notebooks with cute traditional Indian patterns and colorful color schemes are also highly recommended! Choosing souvenirs while thinking of how your loved ones will react when they receive them is an important part of each journey.