Walking through Italy's history and charms (Rome & Tuscany Region, Part 1)
2020/9/2
Italy is a country with many famous places such as Rome, the capital that prospered thousands of years ago as the center of the world; Florence, the beautiful ancient city of the Tuscany region; and Naples, a city in southern Italy that overlooks the magnificent Mount Vesuvius. With 55 UNESCO World Heritage Sites, it continues to attract travelers and is one of the most popular countries in Europe during Peace Boat voyages. This time, we will embark on a journey around central Italy, discovering the history and art of Rome and the Tuscany region.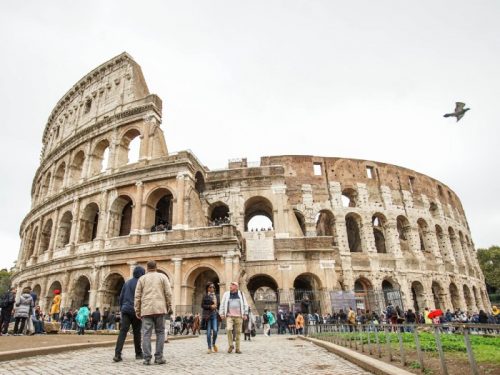 Feel the glory of the eternal city: Rome
Civitavecchia is a port city on the outskirts of Rome, about one hour by train. Of course, the "eternal city" will be our destination for today. When in Rome, the first thing you will want to visit is the Colosseum, a World Heritage Site built during the Roman Empire. Also known as the Flavian Amphitheatre, it hosted many fights between gladiators and beasts. The building is 48 meters tall, in an oval shape that is 188 meters long and 156 meters wide, and a capacity of 50,000 people. By walking through the spectator seats and the underground facilities where the beasts were kept, you can imagine the spectacle and atmosphere of the time.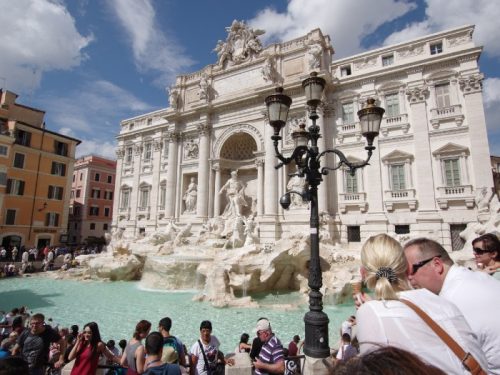 Another must-visit tourist attraction is the Trevi Fountain. Trevi means three-way road in Italian. It is said that this name comes from the fact that it is on the junction of three roads. With the majestic sculptures of the sea god Neptune, the hippocampus and Triton welcoming us, this gorgeous structure is integrated with the Palazzo Poli. Another place always crowded with many people is the Square of Spain. It bears this name because the Spanish embassy is located in the plaza, but it is also a familiar location to many because of the movie "Roman Holiday". The scene where Princess Anne, played by Audrey Hepburn, eats gelato on the Spanish Steps is a famous scene in the history of films.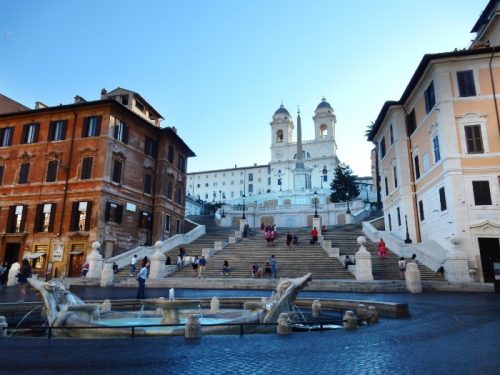 On a side note, you should know that it's prohibited to eat gelato or sit on these stairs. This ban was put in place because since the movie became famous, too many people started to gather here with gelato. However, there are many gelato shops around, so be sure to feel like Princess Anne at these shops. There are many other attractions such as the Mouth of Truth and the Roman Forum, but one must not forget the scenery of the alleys where the old streets remain, very picturesque and enjoyable to walk through.