A local resort full of simple charms
Cagliari (Sardinia)
Cagliari is a port city and the south entrance to Sardina, the second biggest island in the Mediterranean Sea. Its stone-paved streets and orange brick roofs create a charming scenery you must see.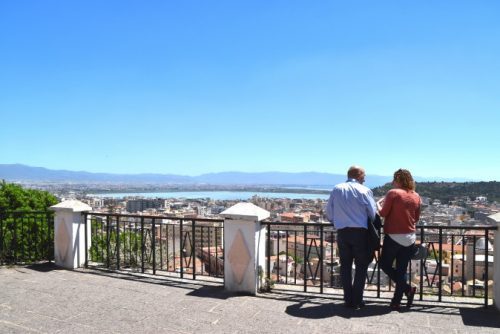 The Resort of the Sun
Sardina is well known as a resort destination for its beautiful dazzling sea, white-sand beaches, and sunny days. Out on a hill surrounded by walls, the old town spreads. The view from the "Terrazza Umberto" observatory offers a magnificent view of the city, the domes of the churches stretching out between the terracotta-colored roofs, the boats in the Gulf of Cagliari and the Mediterranean Sea. The postcard-perfect view will make you lose track of time. If you get tired of walking around the city, try the famous Sardinian wine. It is said grape farming and wine production in Sardinia started before the time of the ancient Romans.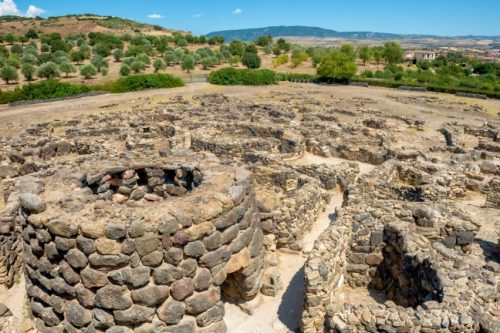 An Island Full of a Mysterious Culture
The stone structures left behind by the mysterious megalithic culture of the Nuraghe are built by simply piling up stones without using any binding agents and are amazingly meticulously calculated without distortion. The 7,000 ruins scattered throughout the island are said to be a World Heritage Site filled with mystery, as the purpose and method of construction are still unknown. The Roman amphitheater in the city of Cagliari is the largest amphitheater on the island, half of which was dug out of natural limestone. From the top of the theater, visitors can enjoy a panoramic view of the ruins made of piled limestone stones and the Mediterranean Sea, as if they have returned to ancient times.
PHOTO:PEACEBOAT, Kawano Momoko, shutterstock.com