In Front of the Historical Scenery
A Coruña
A Coruña is a port town with beautiful views of the Atlantic Ocean. It is the access gate to Santiago de Compostela, one of the three important pilgrimage cities of Christianity along with Jerusalem and Rome. It is also a place with deilcious seafood.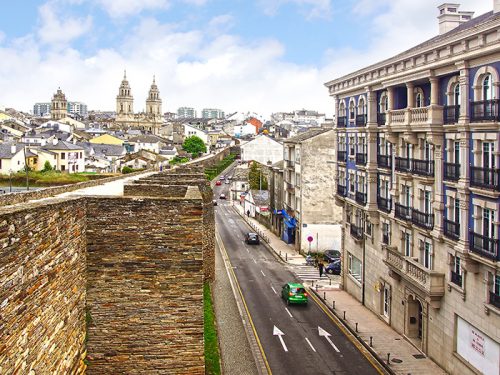 On the Pilgrimage
The Camino de Santiago, also known as the Way of St James, is an 800-kilometer route that starts in the French Pyrenees and crosses Spain to Santiago de Compostela. Because of the legend that the tomb of St James (Santiago in Spanish) was found in this city, Santiago de Compostela became a pilgrimage site for people across Europe. About half a million people come each year to walk this road that has been registered as a UNESCO World Heritage Site. Enjoy Nothern Spain's nature as you follow the pilgrimage route and be amazed at the beauty of the Catedral de Santiago de Compostela, the route's final destination, and the Quintana Square.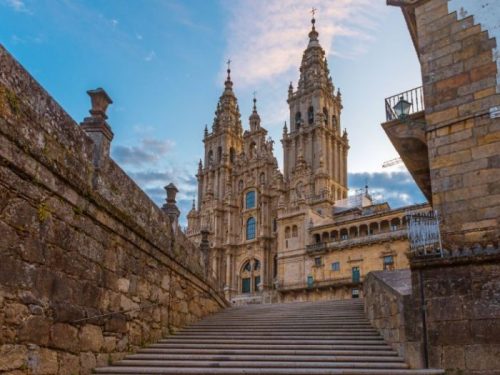 Touring Historic Architectural Sites
The Roman Walls of Lugo are a World Heritage Site in Lugo, a city close to A Coruña. These walls encircle the old town of Lugo, which retains traces of its development as a military base of the Roman Empire, and are worth a visit for their beauty and well-preserved condition. The world's oldest lighthouse, the Tower of Hercules, which has been lighting up the entrance to the port city of A Coruña for around 1,900 years, offers a panoramic view of the Atlantic Ocean from the observation deck at the top of its 234-stepped spiral stair.
PHOTO:PEACEBOAT, AdobeStock