A Garden City Rich in Green
Melbourne
Melbourne, the capital of Victoria, is a lush and serene city with many historical buildings. It is also recommended to visit the suburbs to enjoy the rich nature and culture.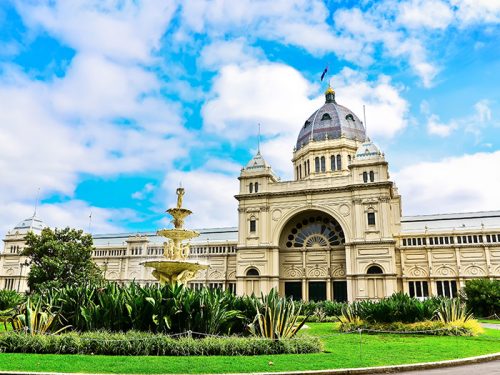 A Fashionable City, Fun To Walk Around
The city of Melbourne is a fusion of modern skyscrapers and historic buildings. You can go to the top of the Eureka Tower to get a view of the city from the 297-meter-high observatory, the highest in the southern hemisphere. You will then visit the Carlton Gardens and the Royal Exhibition Building. Carlton Gardens, opened in 1856, is a public recreation area with a lake and extensive grounds beautifully lined with giant acacia and poplar trees. The adjacent Royal Exhibition Hall, a European-style building combining Byzantine, Romanesque, and Renaissance architectural styles, was built for the 1880 World Exposition. Both of these sites are listed as World Heritage for their beauty and historical value.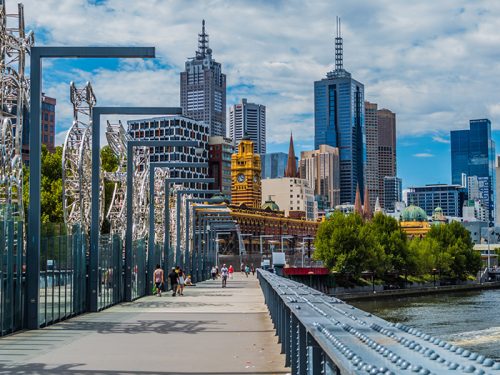 A Model Multicultural Society
Australia is a country with immigrants from almost every country in the world. Melbourne is said to be one of the most diverse cities in Australia. Languages, cuisines, religions, cultures, and festivals from all over the world are blended into the city's daily life. Diversity has become something that represents the city. However, the city has not been proactive in welcoming immigrants from the beginning. Peace Boat offers a tour that visits organizations that support immigrants and refugees and explores the keys to a society where people of different origins can live together. It will be a valuable experience to see the city of Melbourne from a new angle.
PHOTO:PEACEBOAT, AdobeStock.shutterstock.com