Tallinn: A Fairly Tale World with a Medieval Atmosphere
Tallinn
Tallinn is the capital of Estonia, one of the Baltic States. The city once prospered as a city of the Hanseatic League, and the city walls surrounding the Old Town still retain strong traces of those days. The medieval cityscape has not faded away.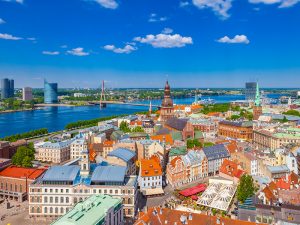 Walking through the medieval streets
The Old Town of Tallinn is known as one of the most historic districts in Europe. It is a World Heritage site. The intricate cobblestone streets lined with colorful buildings are as romantic as if from a picture book. From Toompea Hill, you can enjoy the view of the Old Town with its lovely pointy towers and colorful roofs. You can even see the Gulf of Finland in the distance. Walking around this city, you will feel the history of the world, starting from the 13th century during the time of the Teutonic Order, through the Danish period, the Imperial Russian period, and the Hanseatic period.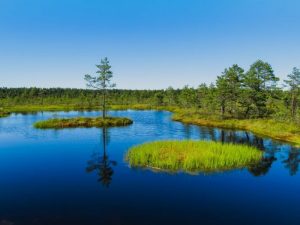 Great Nature in the Suburbs
Deep forests and marshlands cover half of Estonia. You can fully experience such great nature in the Lahemaa National Park, where beautiful wetlands spread out. The area designated as the national park expands to more than 74,000 hectares (= 18,000 acres), and is blessed with rich forests, picturesque marshes, stone and sand beaches, and other varied natural features. The park offers numerous trails, allowing visitors to enjoy nature to the fullest. It is also dotted with former manor lords' residences and archaeological sites, where visitors can enjoy nature, history, and culture simultaneously.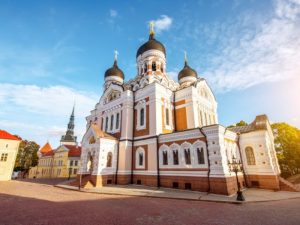 Beautiful City on the Baltic Sea
Although not sufficiently known, the three Baltic states have over 800 years of history. They are often lumped together because of their geographical and historical similarities. However, each speaks a different language and has a unique culture. The capitals of Latvia, Estonia, and Lithuania are each and all registered as World Heritage sites, and their picture-book cityscapes transport us to a medieval world. We will embark on a journey through one of the most beautiful old towns in Europe, with its beautiful buildings, history, and many exquisite handicrafts.
PHOTO: PEACEBOAT, AdobeStock