[102nd Cruise Report]Onboard Summer Festival
Nov.28th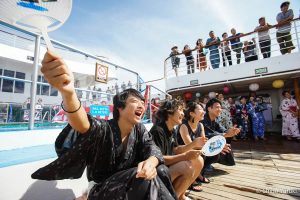 The Ocean Dream now makes its way across the Indian Ocean, and as the temperatures rise, it's time to make use of the summery vibe with the Onboard Summer Festival.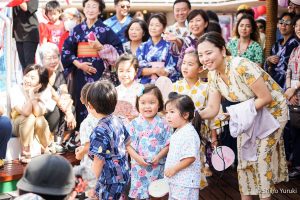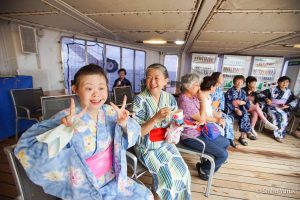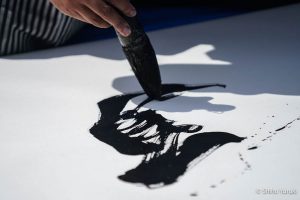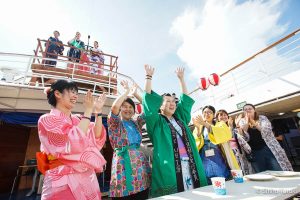 With passengers from a range of different backgrounds, ages, and languages, everyone was able to experience a Japanese-style summer festival throughout the ship.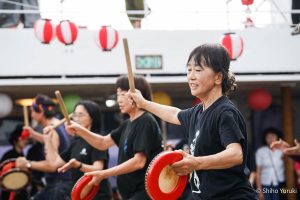 The first section of the day closed out with a traditional Okinawan Eisa dance performance, with all the effort the performers had put in leading up to this day clearly on show in their amazing dance moves.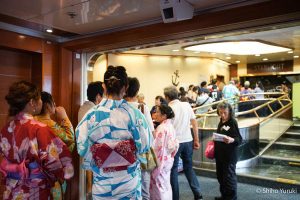 After the end of the first section, the onboard haunted house was opened to passengers. Many many people lined up for their turn to enjoy the show and a fright!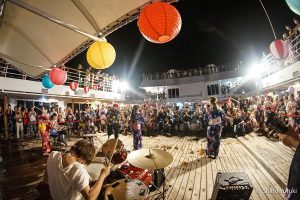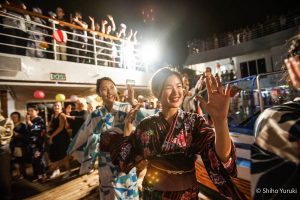 After sunset the second section started, and the ship came alive with the onboard fashion show, and performances by onboard bands.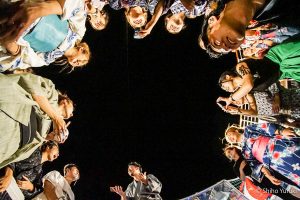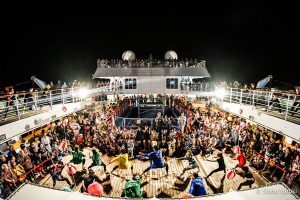 The summer festival was overall a big hit, with smiles and passion making for a fun-filled day.